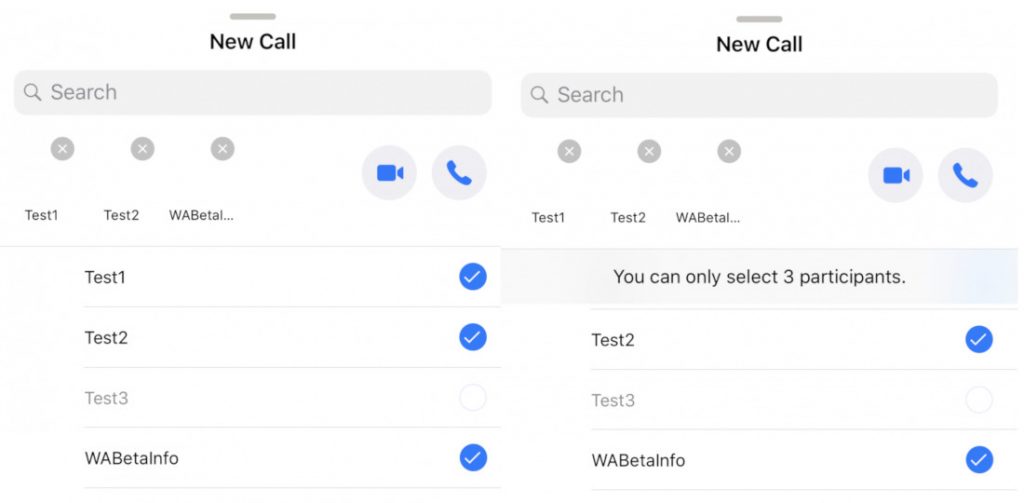 WhatsApp seems to be rolling out new features which include the ability to view videos directly in the push notification and new UI improvements for group calls for its iOS beta version.  The new UI improvements for Group calls are available for the 2.18.110.17 IOS beta, while the ability to view videos directly in the push notification seems to be enabled for some with version number 2.18.102.5.
These features are not available for Android yet but should be made available in the days to come. The new group calling improvements bring a new Group call button in your group chats, which is the only way, for now, to see if you have got the feature or not. When you tap the button, WhatsApp will present in a sheet a list of all possible participants you can start a call with.
Apparently. As mentioned: My wife can use the new function, a friend's wife cannot. Both use the App Store version, have never used a beta. In the video: My wife's iPhone, I hope you mean this feature (Watch the video in the notification) pic.twitter.com/mLukaM47pn

— Carsten Knobloch (@caschy) November 21, 2018
Since group calling is limited to 4 members, you can select 3 more members to join. As for the ability to view videos directly from push notifications, it is not available for everyone at the moment and seems to be a server side push. Both these features will be available through an update on the AppStore in the next few weeks for everyone along with some improvements.