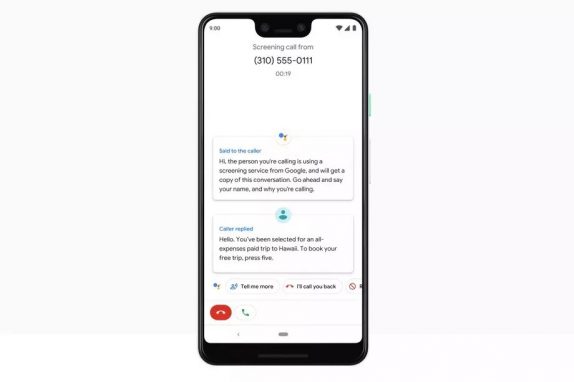 Update: Google is now rolling out Call Screen transcript feature for select users. You can view this under Recent calls -> Call Details -> See transcript.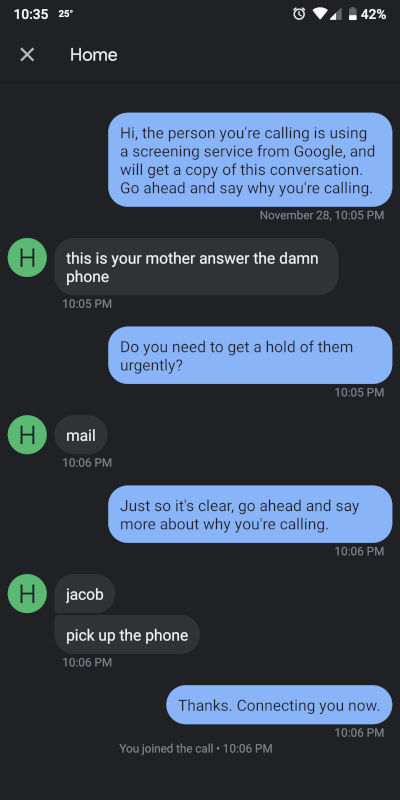 Earlier: One of the handiest features Google introduced with Pixel 3 was Call Screen, meaning it will screen unknown calls so you know who's calling and why before picking up. It will display a new "Screen call" button when you get an incoming call. Just hit the button and it will start screening the call.
The system will ask why they're calling and you'll see a transcript of their response in real-time. Then you can decide whether to pick up, mark the call as spam, or tap to respond with one of the quick replies. Google says that this ability to screen calls is designed to help you quickly determine whether the call is important.
The feature is powered by AI and runs in real-time on your device. The company says that the experience is fast, responsive, and private to you. It keeps power consumption to a minimum and even works without a data connection. Call Screen is initially available in English to Pixel 3 users in the US and will launch to Pixel 1 and 2 users later this year.  These transcripts will be saved automatically to the dialer app once the call has ended and will be available for later viewing.