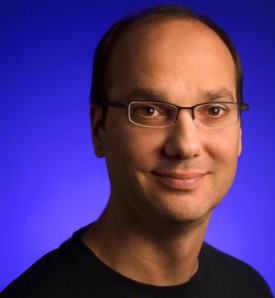 Android fans are dying to see the Android 2.3 (Gingerbread), which we all know is around the corner, and Google will launch it officially in the coming weeks. As we saw Google CEO Eric Schmidt playing with the Nexus S during the Web 2.0 Summit, where he said that the 2.3 should be out in few weeks. Andy Rubin, who is actually the Father of Android, is going to speak at Dive Into Mobile conference in 2 weeks, which is on December 6-7 2010, in San Francisco, California. Andy Rubin's segment will begins on Day 1 of the event with an evening interview. It looks like Andy Rubin will officially announce the Gingerbread during the conference, because it's the right time and a lot of big mobile players are attending the conference. Have a look who's attending:
Joe Belfiore | Corporate Vice President, Windows Phone Program Management & Design, Microsoft
Dennis Crowley | CEO and Co-founder, Foursquare
Dan Hesse | President & CEO, Sprint Nextel
Mike Lazaridis | Co-CEO, RIM
Glenn Lurie | President of Emerging Devices, AT&T
Mike McCue | CEO, Flipboard
Jon Rubinstein | CEO, Palm
Susan Wojcicki | SVP of Ads Product Management, Google
So folks, you can see that several big players are attending it. So it's a good chance for Google to announce the Android 2.3. What do you people think about it?