At the Pixel launch, Google introduced a new Pixel-camera exclusive feature called 'Night Shot.' Google has finally rolled out the feature to every Pixel phone. It helps you capture detailed photos even in low-light without a flash or tripod.

Google's 'Night Sight' constantly adapts to you and the environment. It measures your natural handshake, as well as how much motion is in the scene. If Pixel is stable and the scene is still, Night Sight will spend more time capturing light to minimize noise; if Pixel is moving or there's significant scene motion, Night Sight will use shorter exposures, capturing less light to minimize motion blur.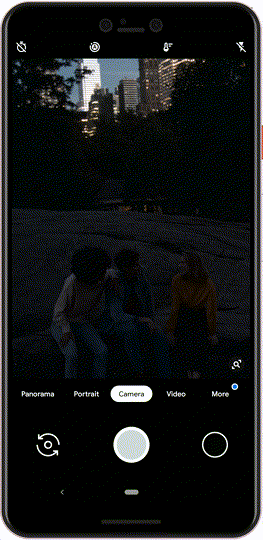 If the subject moves during the capture, the feature on the Pixel camera adapts to prevent a modest amount of motion from ruining the shot. Instead of capturing one bright and blurry photo, Night Sight captures an equal amount of light over a burst of many photos that are dark but sharp. By merging this burst, Night Sight prevents motion blur and brightens the photo, giving you a bright and sharp photo.
It merges many dark but sharp photos into one bright photo. The company says that Night Sight is designed to capture true-to-life photos, adapting to the various lighting conditions you'll see at night. It uses machine learning, Night Sight balances the color of your photo so that objects show their natural color at night. The Night Sight feature is now rolling out to entire Pixel series phones. You can download the APK from here and side-load it.