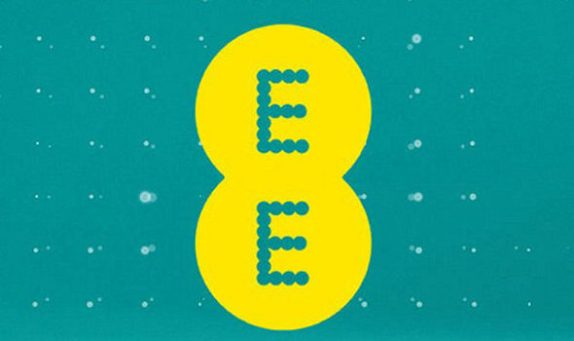 EE; UK's mobile network that is part of BT Group has announced that it is switching on 5G sites in 16 UK cities in 2019. The first launch cities will be London, Cardiff, Edinburgh, Belfast, Birmingham, and Manchester. EE is building 5G in the busiest parts of the six launch cites including Hyde Park in London, Manchester Arena, Belfast City Airport, the Welsh Assembly, Edinburgh Waverly train station and Birmingham's Bullring.
The company also confirmed that apart from the mentioned-cities, it will be introducing 5G across the busiest parts often more UK cities; Glasgow, Newcastle, Liverpool, Leeds, Hull, Sheffield, Nottingham, Leicester, Coventry, and Bristol in 2019. It will also introduce a 5G Home router with an external antenna, to showcase the power of 5G for broadband.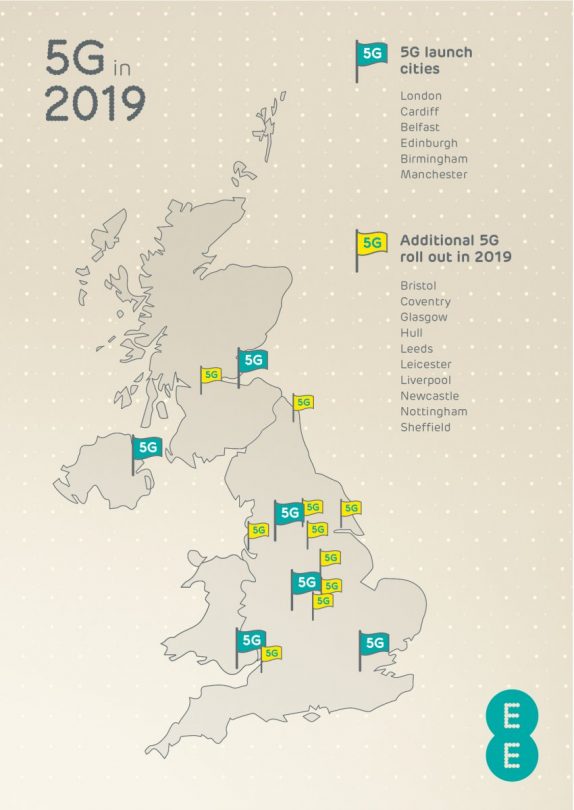 The BT Technology team is virtualizing elements of the core network for 5G rollout in 2019 and is building a next-generation 5G core in line with the next stage of global 5G standards, with virtualized network functions on a cloud-native infrastructure. EE is upgrading transmission to 10Gbps links at each 5G site and has tested the new links.
EE is still upgrading 4G sites as part of its overall network strategy while turning 3G signal into 4G. The busiest sites will have five carriers of 4G spectrum supporting the new 5G spectrum. EE is currently trialing live 5G in Canary Wharf, and parts of East London. New devices and functionality are being tested in the Borehamwood test lab.
Marc Allera, CEO of BT's Consumer division, said:
 Adding 5G to the UK's number one 4G network will increase reliability, increase speeds, and keep our customers connected where they need it most. This is another milestone for the UK and for our network journey – we'll keep evolving as we move to one, smart network for our customers. We have the ambition to connect our customers to 4G, 5G or WiFi 100% of the time.