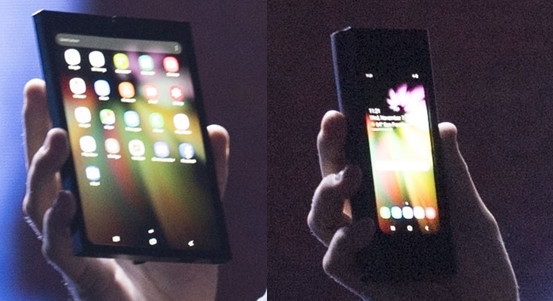 Samsung Electronics which showcased the first foldable smartphone last week is said to be planning on launching it in the market in March 2019 alongside the Galaxy S10 5G variant, according to sources.
Samsung is rumored to launch the Galaxy S10 series in February at the MWC 2019 event, and this will be followed by the foldable Galaxy X/F and another edition of Galaxy S10 with 5G in March. This outlook came after Samsung Electronics President Koh Dong-jin, who heads the mobile business, said last week that the company would release a foldable smartphone within the first half of 2019.
Koh said that he is expecting the shipment volume of the foldable smartphone will be at least 1 million. Furthermore, the company is also rumored to introduce the upcoming foldable smartphone at the Mobile World Congress in February, ahead of the official launch in the following month. The much-awaited foldable smartphone, however, is not expected to support the 5G network. While the price of the Galaxy foldable phone, sources point at a $1,770 price which is quite steep for limited units. Samsung foldable phone to sport 7.3-inch inner and 4.6-inch outer display.