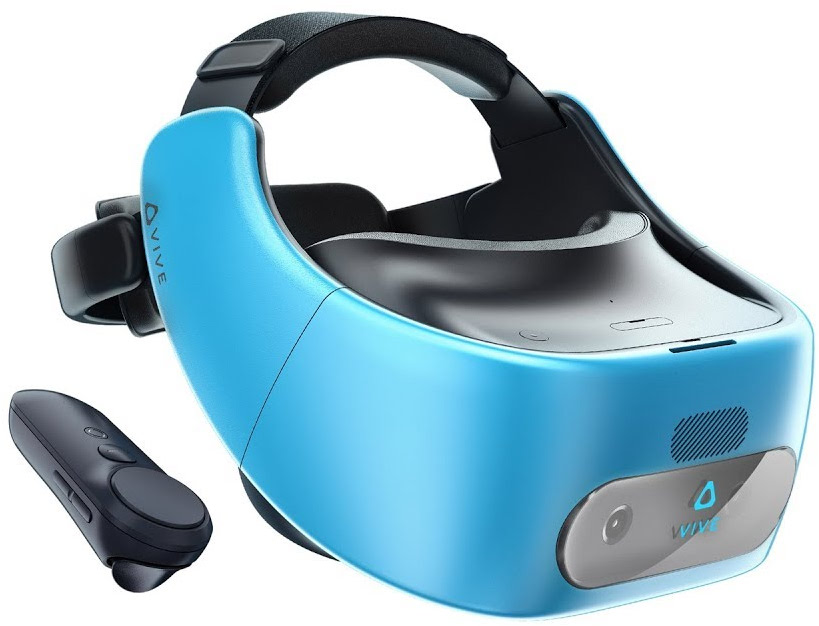 At GDC 2018, HTC Vive announced that it will roll out the Vive focus to global markets later this year. Vive Focus is the first 6DOF stand-alone VR headset to be commercially available. The company is also making Vive Focus developer kits available to registered developers in most countries through the developer portal.
Built upon Vive Wave, the open VR platform and toolset that is unifying the development experience for standalone and mobile VR devices, along with Viveport as its content platform. In addition, developers who bring content to Viveport in China for either Vive Focus or PC-based Vive will receive 100% rev-share from title sales and Viveport subscription in China between April and September 2018.
The Vive Focus is the company's first Standalone VR Headset for the China market and is the first commercial standalone device to deliver inside-out 6-degree-of-freedom tracking (6DoF). Meaning you don't need a base station like PC or mobile to connect it nor sensors and you get the freedom of mobility to use it anywhere. The Vive Focus VR packs an AMOLED screen to deliver the best VR experience with low latency, and it is powered by the Qualcomm Snapdragon 835 VR Platform and utilizes the Vive Wave VR open platform. It has a rotational head strap that's similar to the Vive's Deluxe Audio Strap.
The Vive Focus developer kits are available to registered developers in most countries through our developer portal from today. The HTC Vive Focus headset is priced at $599 (Rs. 43,634 approx.) in the US.