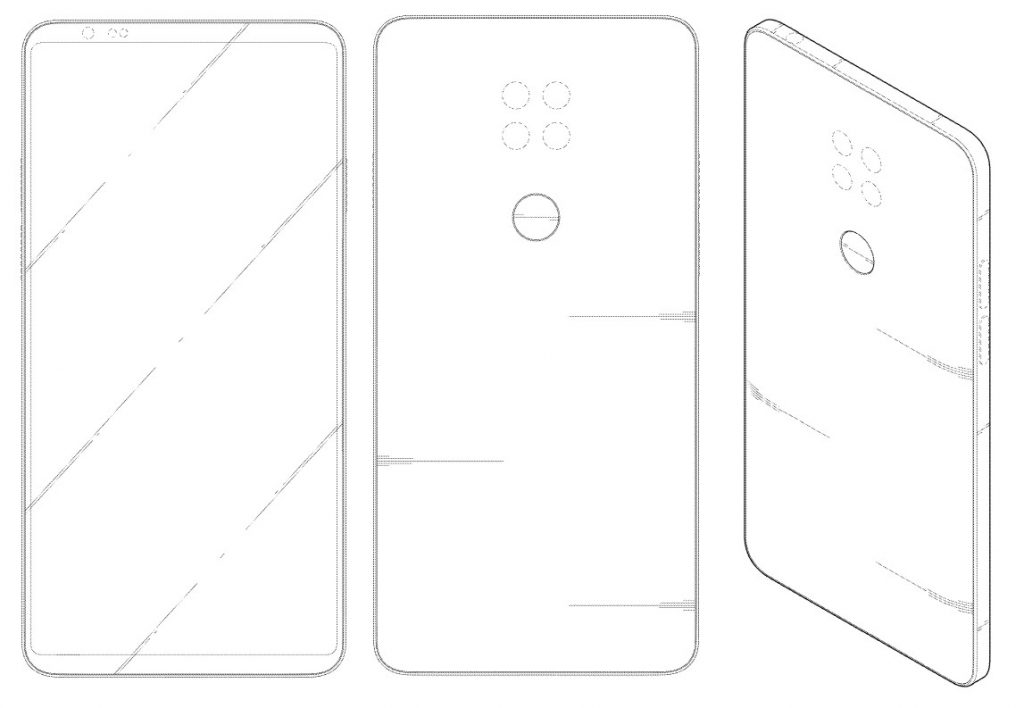 Earlier this month LG has introduced the LG V40 ThinQ flagship with triple rear-cameras that are arranged horizontally. However, the company might be working on a new design for the camera setup. The patents for the same are published by the USPTO United States Patent and Trademark Office on October 23, 2018.

This patent hints at three smartphone designs with a triple rear camera setup on the back. This camera setup is, however, significantly different from that of the V40 ThinQ. The Model A shows a design with narrow screen edges and a fingerprint scanner on the back, as well as three cameras and a flash. The cameras and flash are placed in a square setup, similar to the Huawei Mate 20 series.
While the Model B design is almost identical to the model A, the display corners are significantly more rounded. Model C has a considerably rounder housing. As the radius of the display roundings become larger, the screen edges on the sides seem to decrease slightly. It is also possible that LG might opt Huawei's square camera setup, but it is difficult to predict the future. It is also not clear if the design is intended for flagship or will find its way to Q-series.
In any case, it is interesting to see that LG has different design ideas even before the Mate 20 series. But at the moment, it is not clear if LG would ever bring such design into reality or not, stay tuned.