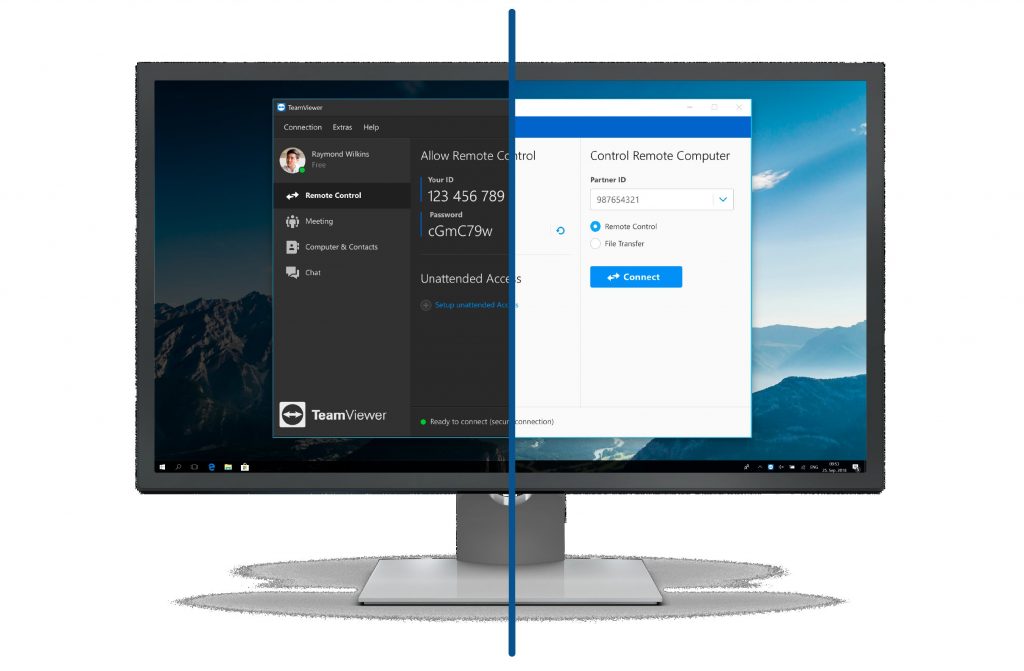 TeamViewer secure remote connectivity software has released TeamViewer 14 Preview. Along with substantial feature updates and performance improvements, the new release refines remote support market by giving users access to pioneering Augmented Reality (AR) capabilities with TeamViewer Pilot.
TeamViewer 14 gives access to TeamViewer's new AR solution; TeamViewer Pilot. It offers productive AR experiences for anyone needing assistance for any kind of equipment, machinery or infrastructure problem. The solution enables users to see through the eyes of others via remote camera sharing and guide them interactively through complex processes, environments, and operations with AR annotations.
It can highlight objects in the real world where users can assist on-site staff, customers, friends or family step-by-step through remote troubleshooting, problem resolution, product setup, etc. The TeamViewer Pilot is available as standalone. In an extended trial period, all existing and new subscribers are invited to see the AR experience with their own eyes.
 TeamViewer 14 introduces substantial performance improvements compared to previous versions. Smart adaptive compression analyses connection quality and automatically adjusts compression making the new version work significantly faster, especially in low-bandwidth environments. The new release also leverages the newest technologies for hardware acceleration and processing of computational intense tasks.
Additionally, TeamViewer upgraded its server architecture resulting in faster routing connections and increased stability of TeamViewer's signature high-performance remote connectivity. TeamViewer 14 focuses on improving productivity and usability as well as strengthening security.
IT administrators now benefit from one-click remote script execution within sessions, which allows for time-saving automation of repetitive maintenance tasks. Custom fields and flexible device grouping in the Computers & Contacts list facilitate advanced inventory handling. TeamViewer 14 Final will be released on November 13th.
Oliver Steil, Chief Executive Officer at TeamViewer said:
Many new features and performance improvements above and under the hood of TeamViewer 14 underscore our role as global industry frontrunner. The new version offers a compelling combination of breakthrough AR, accelerated performance and boosted productivity. With TeamViewer Pilot, we expand beyond IT support to provide remote assistance for work and training in any use case scenario and industry.