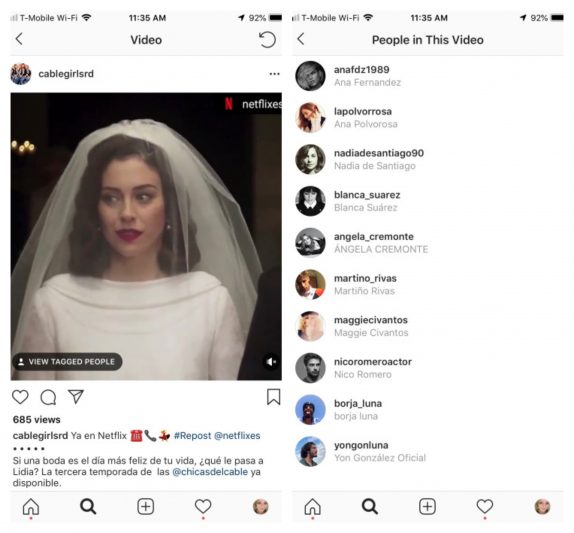 Instagram has confirmed that it is testing a new feature that would allow users to tag their friends in video posts, not just limiting the tagging feature to photos. The feature would work similarly to photo tagging, but instead of pressing the small icon at the bottom left, it might be more difficult with videos.
On tapping the button, you will be redirected to a new page titled "People in this Video" with all the Instagram users who have either appeared in the video or the poster wants to include. This feature is currently available on the mobile and is not present on the desktop site. The company declined to comment on the feature but said that the experiment is underway right now with a "small percentage" of Instagram's users.
As you know, Instagram offers photo tagging since 2013 and later rolled out support for things like tagging products and tagging friends in Stories. Since the video is becoming one of the most used formats of sharing these days, Instagram seems to be bringing a more convenient way to tag friends. This feature would also open doors for shoppable videos, not just photos, allowing users to post videos of their favorite products and places and tag users within them. Currently, there is no time-frame mentioned for the roll out of this feature.