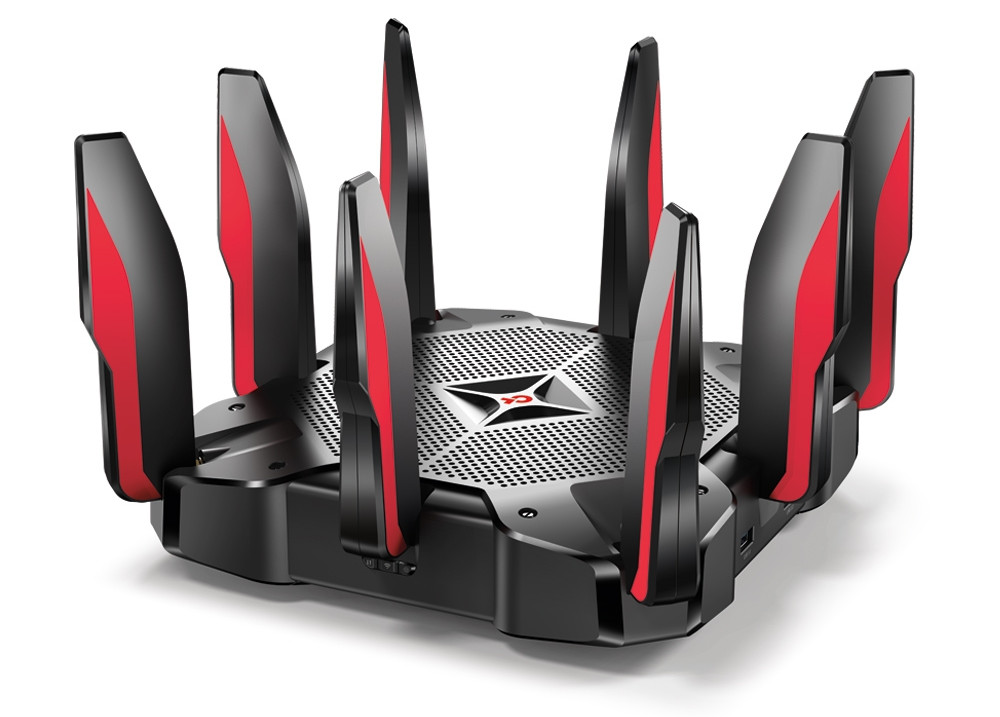 TP-Link, today unveiled Archer C5400X MU-MIMO Tri-Band Gaming Router with support for heavy-bandwidth gaming and 4K video streaming. Equipped with TP-Link HomeCare, the router features antivirus protection powered by Trend Microensuring from cyber threats.
The Archer C5400X features a powerful, leading-edge 1.8 GHz 64-bit quad-core CPU, three co-processors and 1 GB RAM to reach Wi-Fi speeds up to 5400 Mbps over one 2.4 GHz (1000 Mbps) and two 5 GHz (2167 Mbps) bands.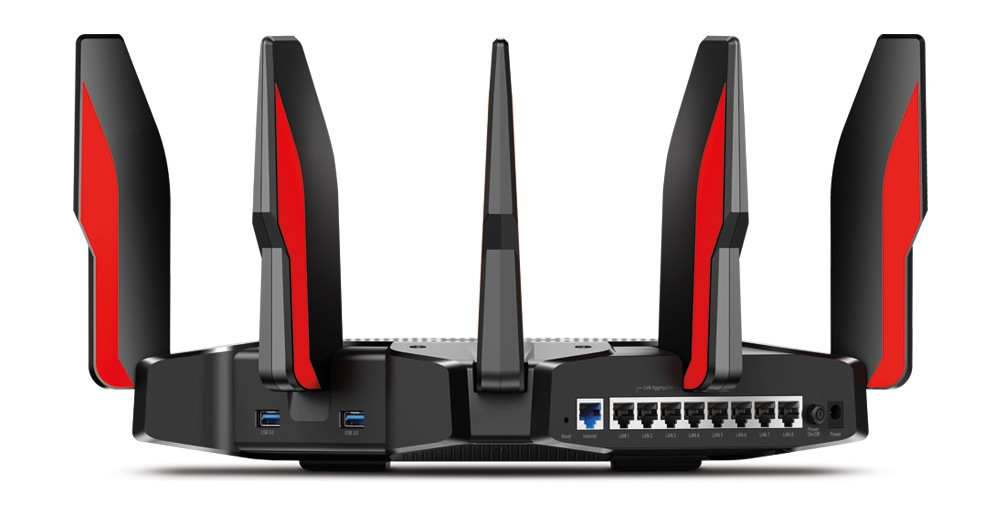 It also has the dynamic optimization engine that makes sure user get smooth performance during gaming mode or 4K streaming. The gaming and streaming experience is further enhanced with RangeBoost technology to provide strong reception quality and sensitivity at a far distance.
With TP-Link HomeCare powered by Trend Micro, the routers protect the entire network and all the devices connected to the router from malicious threats and intrusions. This, in turn, safeguards every connected device on the network from outside malware and hackers.
TP-Link Archer C5400X Specifications
Tri-band AC5400 with 2.4 GHz (1000 Mbps) + 5 GHz (2167 Mbps) + 5 GHz (2167 Mbps)
1.8 GHz 64-bit quad-core CPU + 3 co-processors
1 GB RAM
8x Gigabit Ethernet LAN ports
1x Gigabit Ethernet WAN port
2x USB 3.0
16 GB EMMC
8x external antennas
Bluetooth (for setup)
The TP-Link Archer C5400X Tri-Band Routers retails around $399.99 (Rs. 28,730 approx) and is available on Amazon, Newegg, Fry's Electronics, Micro Center and more in the U.S.