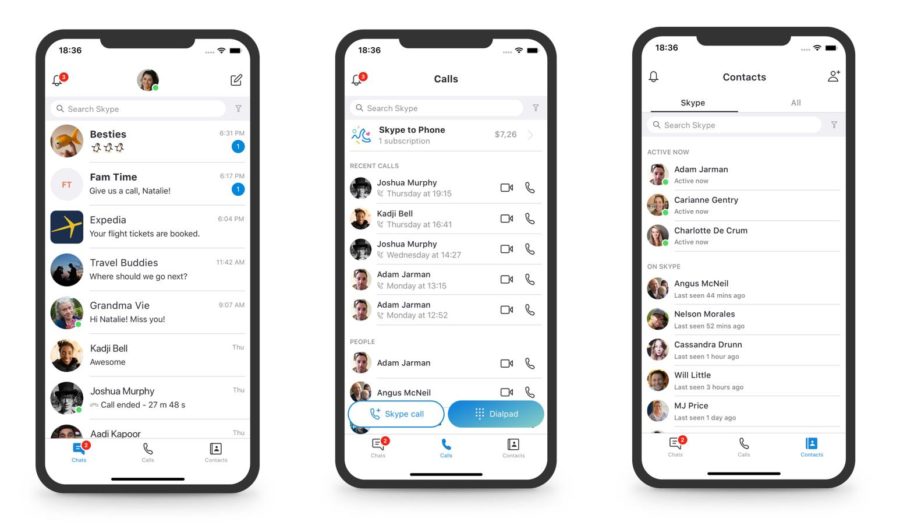 Redmond-giant is all set to redesign the Skype app in an attempt to give overall better experience for the users. In a push towards simplicity and familiarity as claimed by the company, they are removing the Highlights and Capture features, leaving the remaining Chats, Calls, and Contacts.
As per the company, provides a cleaner and more efficient user interface (UI) that is easy to navigate while still providing all the functionality Skype customers want. It's worth mentioning here that Microsoft introduced 'Highlights' feature in Skype for iOS a year ago.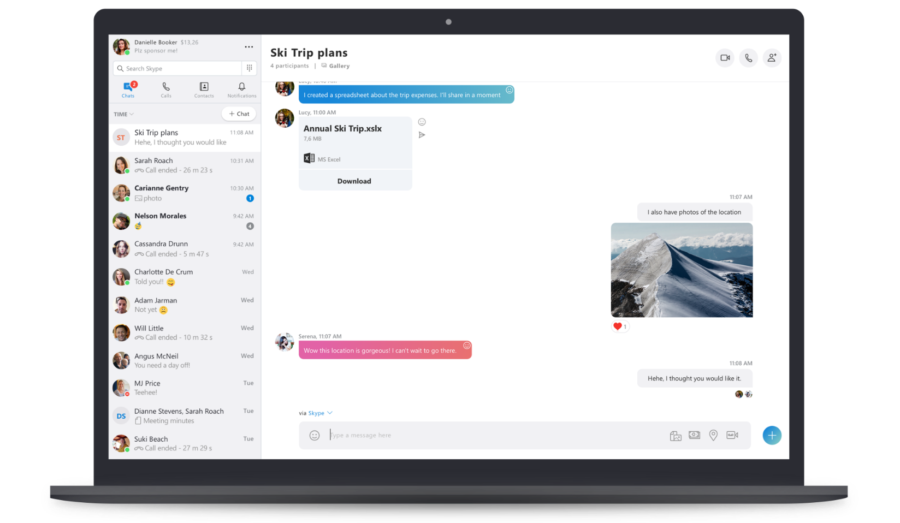 Having said that, Skype on the desktop also received some tweaking, where buttons for Chats, Calls, Contacts, and Notifications have been moved to the top left of the window.
Moreover, the company has also introduced light and dark themes. In addition to that, they have reintroduced a simplified Skype "Classic" blue theme—adjusted for contrast and readability.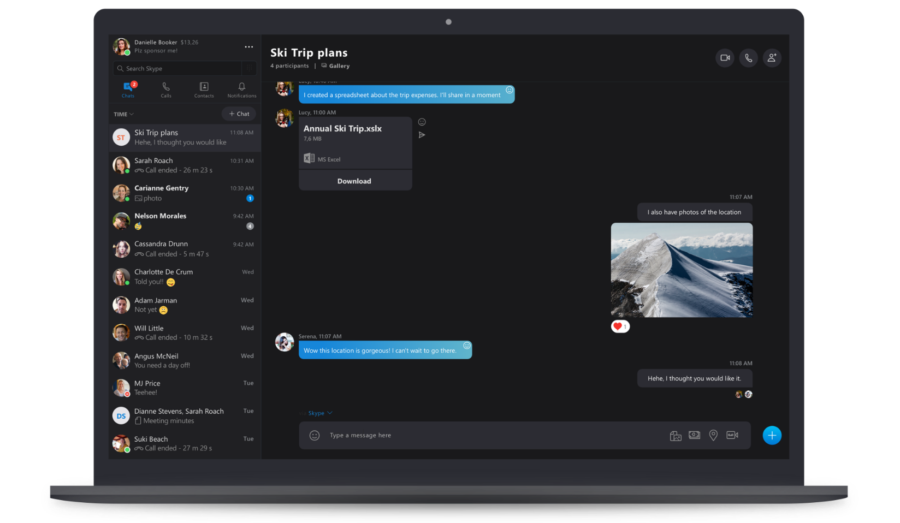 Furthermore, to simplify things, they've reduced some of the more decorative elements—such as notifications with a squiggle shape cut out as well. These changes came as a result of extensive testing across global markets and building prototypes to test new concepts.
The new design is available in the latest Skype version (8.29) for Android, iOS, OS X, Linux, Windows 7, 8 & 8.1 operating systems. Also, users can download all the Highlights that have been posted until September 30, 2018.
In their official blog, Peter Skillman, mentioned:
We also created a UserVoice site so you can vote on the feature changes you want us to prioritize. While we have plenty of work left to do, we hope you find these changes simplify your experience and bring you closer to those who matter.

We are listening to your feedback and are wholly committed to improving the Skype experience based on what you are telling us. We hope this updated design makes Skype easier to use and provides a better Skype experience. This is only the beginning and you can expect many more updates over the next several months as we continue to simplify and improve the core experiences around calling, chat, and contacts.

We are passionate about bringing you closer to the people in your life—so if we can do that better, please tell us. Watch this space for more to come in the near future.