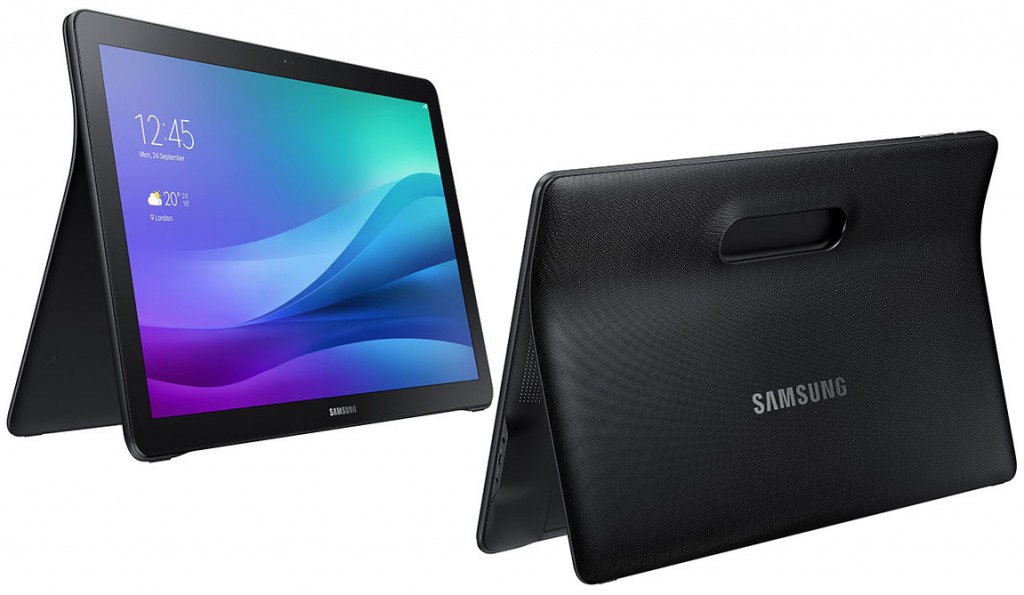 Samsung said to be working on launching a massive 17-inch Android tablet known as the Galaxy View 2, according to sources. This will act as successor to Galaxy View which is an 18.4-inch tablet that was launched in 2015; three years ago. 
The new Galaxy View 2 will be more compact and packs a USB-C port for charging. Instead of a massive handle, the View 2 will use a book-style hinge as a stand.  In the open or deployed position, the hinge serves as a stand that keeps the screen upright for watching videos. The View 2 will be powered by the Exynos processor, a 1080p display. However, it is not a complete replacement to the all-in-one PC replacement running Android, as the View 2 packs just 3GB of RAM, doesn't come with a stylus.
It seems like the View 2 doesn't appear to support the Samsung's DeX and might feature a novel multi-window functionality built into Samsung's Android skin on the device. It is expected to run on the Android Oreo out of the box. This seems even more likely given AT&T's involvement, meaning you can probably expect a whole lot of DirecTV upsells to come along with it. Furthermore, the View 2 will land on AT&T and we're not aware of the price or launch date just yet.