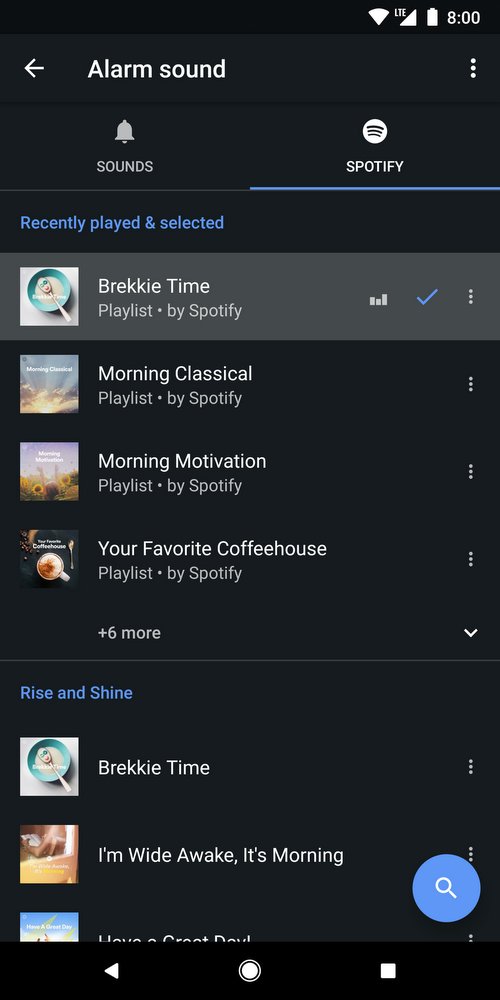 Google today is rolling out a new update to the Google Clock app where you can set your favorite music on Spotify as alarm sounds. You can now swap classic alarm tones with any song of your choice.   
You need to have the latest version of Spotify that is connected to the device and Clock app for this to work. This feature works for both Free and Premium Spotify users. Then choose your perfect wake up music. You can browse recently played music, choose from Spotify's curated morning playlists, or search for a specific soundtrack.
When the alarm goes off, you'll have the option to continue listening to Spotify throughout your day. This feature will be rolling out globally this week on the Play Store and will be available on all devices running Android 5.0 (Lollipop) and above.