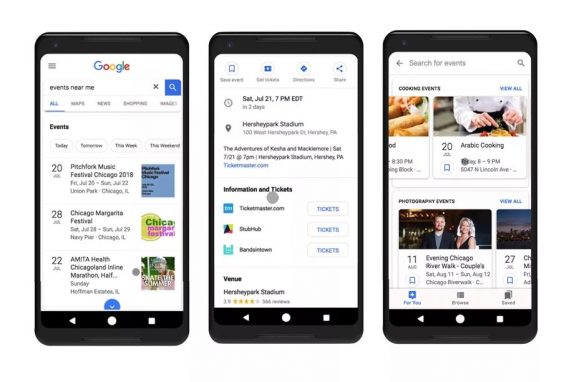 Google today announced that in the next few days it will be adding new features in Search to make it easier to find events. These new features will give you personal recommendations, along with more information about events that interest you.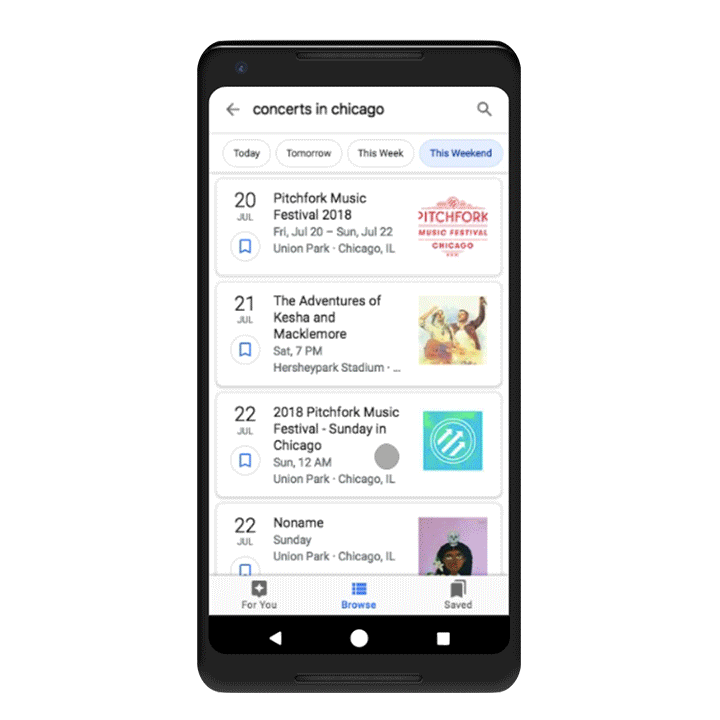 Once the features are rolled out, when you search on your phone for things like "events near me" or "free concert" in the U.S., you'll not only find a list of events from a variety of sites but also key information about the event in the Search.
Tapping on the event will reveal an overview of things like time, location, ticketing providers and other information. This will help you decide whether to attend. It will also allow you to save events and share with others.  There will be a new "For You" tab to get personalized ideas for things to do near you. You'll also see trending and popular events in your area to keep you in the loop on the hottest happenings.
It will surface events from across the web, right from meetup to concert sites to individual event listings from organizations and brands.