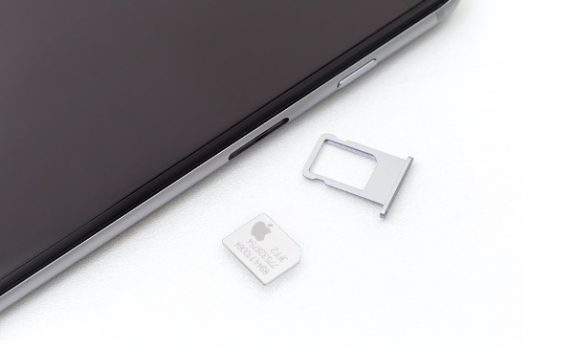 Apple will be launching three new iPhones later this year, and rumor mill already started flowing in details, fresh to join the list is the that the 2018 iPhones said to feature both embedded Apple SIM and traditional SIM card tray. 
In markets like China where Apple SIM is not available, the company is said to be offer iPhones with two physical SIM card trays. Apple introduced SIM back in 2014 to provide cellular iPad users with a convenient way to switch between carriers and use short-term data plans when needed. This is really useful for those who travel between countries frequently. It will work with selected carriers in more than 180 countries and regions around the world.
Previously, Apple SIM was placed in the iPhone when needed, but now it will be embedded within the models. The company still sells in SIMs in their retail stores, and this can be used in the lower-cost 9.7-inch iPad and other models. However, the latest report doesn't mention which iPhone model will have an embedded Apple SIM, but Apple analyst Ming-Chi Kuo previously claimed that the 6.1-inch and 6.5-inch iPhone X Plus would come in dual-SIM variants, but the 5.8-inch variant will be available in regular single SIM.
There are reports that said that Apple might release two variants of 6.1-inch iPhone models. Either way, it should be an interesting switch for Apple and for those who wish to have dual SIM option.