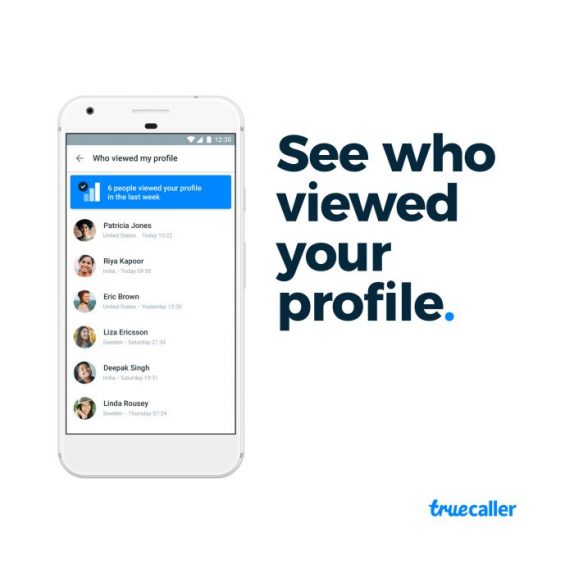 Truecaller is now rolling out a new update to its app which brings a set of new Pro features including a re-designed Who Viewed My Profile, Private mode, and other regular features like Ad-free experience, contact requests, Pro badge for your profile.
The re-designed Who Viewed My Profile Pro feature allows you to see who has been checking out your profile. This feature may work to show you, someone, you know, but it is also designed to give you more safety to identify those you do not know. Once you become a Pro user, if you receive a notification saying someone has viewed your Profile, it means another user has searched either by number, or name and tapped the detail view of your profile using Truecaller.
The app provides you more information like name or picture of the person who viewed your profile, once you click on the notification. However, this also depends on other users privacy settingscontact information such as phone number or additional information a user may add could be hidden. Then again, you will have to send a Contact Request for their private details. Privacy goes both ways, you can always control who views what information on your own profile by going to the 'Privacy center' in the Settings of your Truecaller app.
The Private mode is a simple on or off toggle if you turn on this feature user will not be notified that you have looked at their profile. Trucaller also mentioned that it will be renaming the Pro to Premium and will be adding more features in the coming weeks.