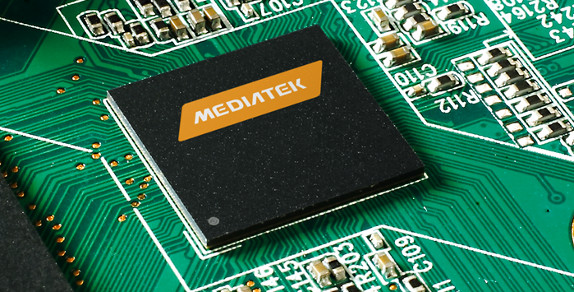 MediaTek during the Computex 2018 last week in Taiwan silently introduced its M70, the latest 5G modem based on TSMC's 7nm process incorporating EUV technology. The company said that it has collaborated with NOKIA, NTT Docomo, China Mobile, Huawei, and other vendors. It supports 5G NR (New Radio) and will meet the latest 3GPP Release 15 standard specification (complete specification released in June) With 5Gbps transfer rate.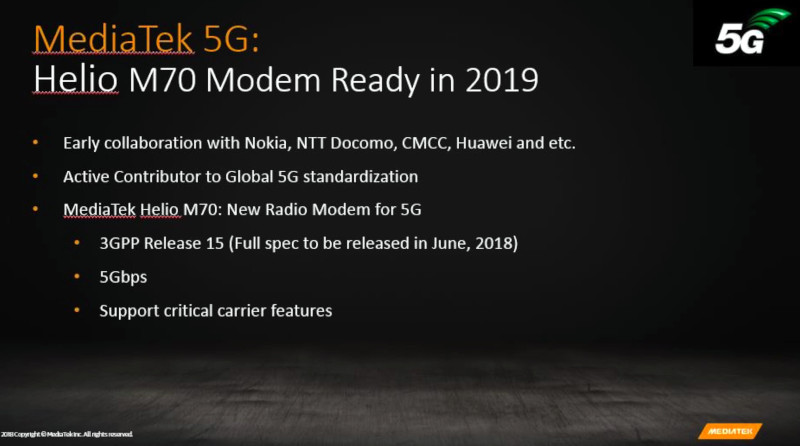 MediaTek CEO Rick Tsai said that the company's R&D teams are actively working to create for consumers the best user experiences associated with 5G and AI.  Zhou Yujun, senior vice president and Chief Technology Officer (CTO), MediaTek said that that since MediaTek invested 5G R&D time much earlier than 4G, it also participated in the 3GPP organization's standard setting and discussion in 5G. MediaTek's development of 5G products enabled MediaTek 5G modems to be launched faster than 4G.
The MediaTek Helio M70 is expected to ship in 2019. The company said that will reveal more details about the modem later this year, possibly at the IFA in a couple of months.