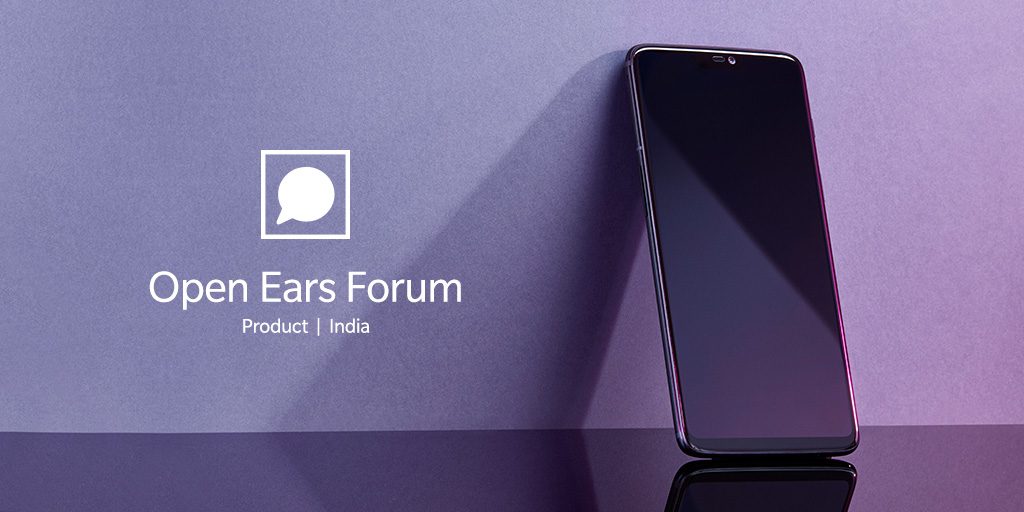 OnePlus today has announced the that it is opening up the floor to select community members on 7th July 2018 through its 'Open Ears' forum for the first time in India themed 'Product.' The company hopes that these community events will serve as a platform for users to provide in-depth feedback about the software and hardware.
Post the feedback it collected, OnePlus said that it gives them a chance to implement in future iterations of the software or upcoming products. OnePlus Open Ears is a culmination of its community-first spirit for constructive discussions around OnePlus and the products. In case you aren't aware, OnePlus 'Open Ears' is a unique community event that was held for the first time in London.
OnePlus claims that these Open Ears community events led to several key developments including 'One Time Resolution'  of issues, repair centers, an app for diagnostics and troubleshooting and video guides on how best to use your OnePlus device.
Since it is a community event, OnePlus will pick 30 applicants to attend Open Ears India. Travel and accommodation for the same will be covered by the company. The Entries are open until the 12th of June, (Tuesday) until 11:59 PM. You can apply to attend the OnePlus 'Open Ears' event from here and all selected participants will be contacted by 15th June (Friday).
Pete Lau, Founder, and CEO, OnePlus said:
Our 'Never Settle' motto means we are always eager to improve ourselves, and our users play a significant role when developing new releases. Keeping this in mind, we wanted to hear directly from our Indian fans. We do not run after trends or take short-term decisions but want to create a smartphone that is created based on what our user needs. We appreciate the opportunity to speak directly with our users, contributing to the development of new features and products.