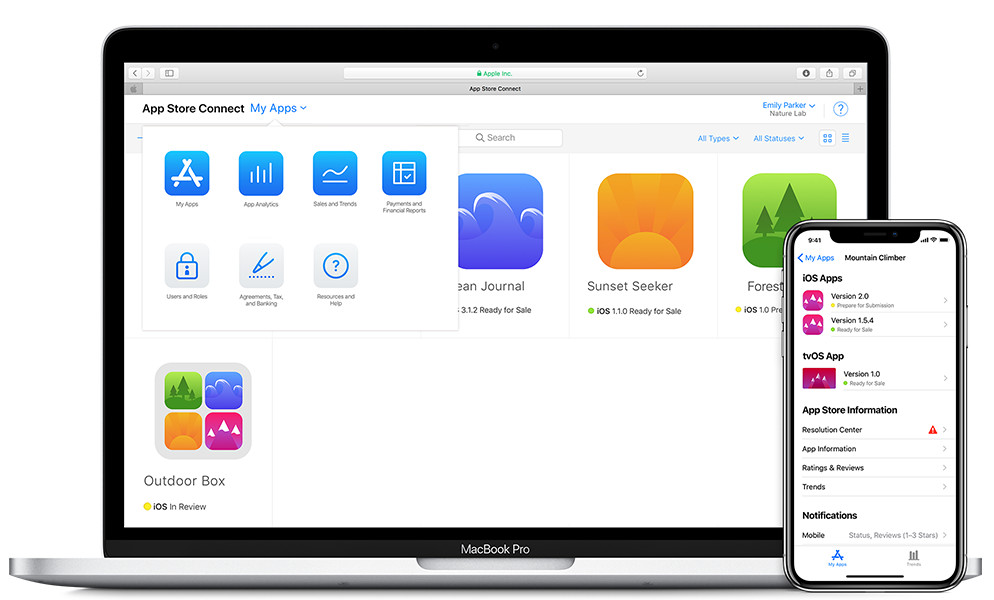 Apple today has officially rebranded the iTunes Connect to App Store Connect and it confirmed the same in developer blog. There will no change in terms of functionality and it offers the same thing as iTunes Connect. It also includes a brand new iOS app to make the process of uploading, submitting, and managing applications easier.
App Store Connect allows developers to manage their applicants, view sales reports, access app analytics, invite users to test apps with TestFlight, get performance insights, and much more. Developers can also create 'Product Page' to help customers find and engage with their apps on the App Store. You can enter your app name, subtitle, keywords, description, and more, in up to 28 languages. It also lets developers upload up to ten screenshots and three optional app previews for each supported language.
Apple in the blog said:
For app developers and their teams, iTunes Connect is now called App Store Connect. And with the new App Store Connect app, it's even easier to manage your apps, view trends, respond to reviews, and reply to active Resolution Center issues, all on your iOS device. You can also receive push notifications for changes in your app status and new customer reviews.