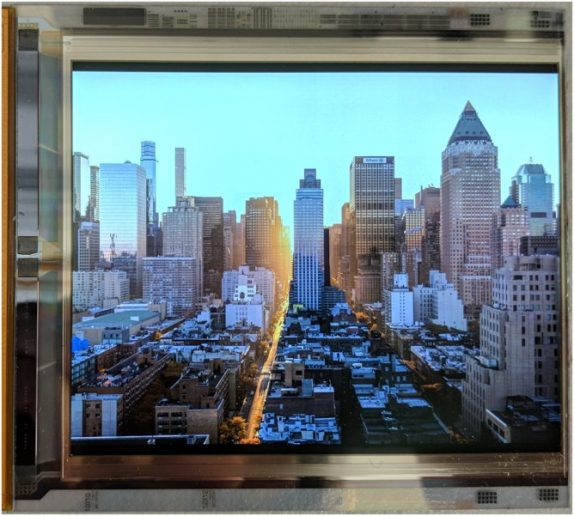 Google and LG have teamed up to produce an ultra high-resolution OLED panels that are intended for the next generation of VR headsets. Reports regarding the high-end OLED panel were first discussed back in March, and now it has been officially unveiled at the Display Week 2018 expo.
The OLED display sports a 4.3-inch 4,800×3,840 (18MP) size with a 120Hz refresh rate and 120×96 field of view (FoV). It also happens to be the world's highest-resolution OLED on glass display panel. Google's new panel is vastly superior when compared to those on the market today.
Google also clarified that two of these displays could be used in tandem; one for each eye and will be powered by a mobile chipset. However, the refresh rates might have to be reduced to 75Hz for specific applications. And, for transmitting a large amount of data, Google and LG are using a custom driver integrated circuit (IC) and foveated rendering which only renders what the user is currently seeing in high resolution.
However, there is still no information on when we can expect to see the new OLED displays will be available but should be worth a wait.