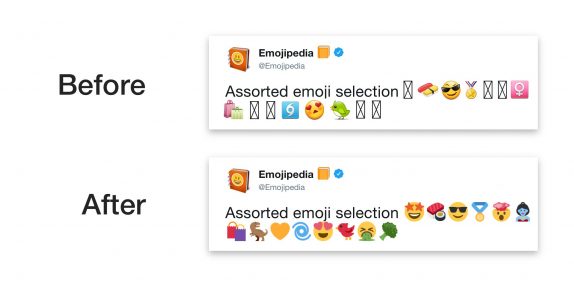 Twitter is rolling out its own Twemoji on Android, and this will replace the native emojis previously shown from Google and Samsung. This new emoji set looks to be targeting users on Android 7.x and below. After facing numerous cases of missing emojis on older systems, the new Twitter's own Twemoji on Android will now be a fresh breath of air.
The slow adoption rate of new Android releases has been a major concern for Google. While this issue is nothing new, the lack of new emoji support for years after a release really highlights the issue for users. This new move by Twitter will bring the app in line with the emojis seen on Twitter.com (mobile and desktop), as well as TweetDeck.
It is also worth noting that emoji implementation has been done using Google's own EmojiCompat library which is created by Google back in 2017. This allows apps to support new emojis even on old systems. Twitter is now using the same tech to implement Twemoji designs for pre-8.X Android users. This really is a welcome change for users who are stuck with older Android version.