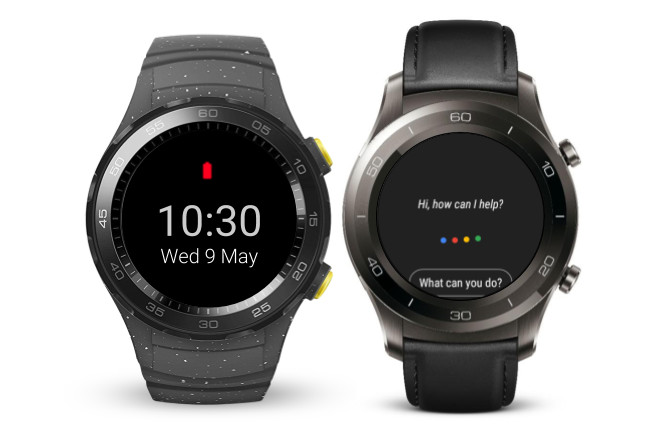 During Google I/O 2018 event, Google released Wear OS developer preview 2 which is a continuation of the DP 1 which it released back in March. While the developer preview 1 introduced dark mode, SDK restrictions and now with Developer preview 2, Google is bringing Action on Google and enhanced battery improvements.
Google has revamped the Assistant on Wear OS to support features like visual cards, follow-on suggestion chips, and text-to-speech. And now for developer, Google has added support for Actions on Google to Wear OS and existing Actions will work on Wear OS out of the box. However, interestingly, this feature is not dependent on Android P and is being rolled out to all Wear 2.0 users.
Furthermore, with Android P developer preview 2, Google is introducing a new battery saver mode. When the watch is in the battery saver mode, watch shows a power efficient watch face and turns off services including radios, the touch screen, and tilt to wake. It is also bringing the ability to display the time by pressing the side button.
By long pressing, users can switch back to a fully-operational mode and perform set off actions like paying with NFC, replying to a message. In previous developer preview Wi-Fi would not connect when disconnected from Bluetooth. However, after listening to the feedback, Google decided to roll back this change with the latest DP2.
Google included Smart Reply for bridged notifications from the user's smartphone for some time. With the latest developer preview, Google is introducing simplified Chinese support for Wear OS users in China. This feature is powered by an on-device model using TensorFlow Lite and the model is optimised for low-memory, low-power devices.
The Wear OS developer preview 2 also includes updated Android Emulator images and downloadable system images for Huawei Watch 2 Bluetooth or Huawei Watch 2 Classic Bluetooth are available on Android Developer website.