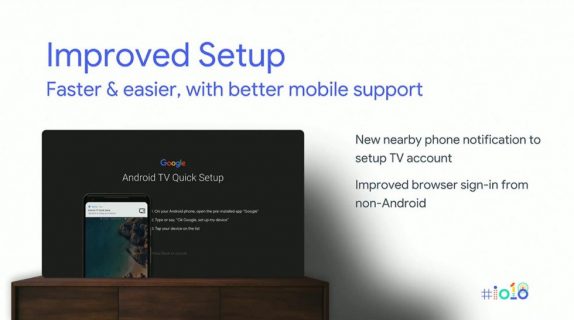 At the Google I/O 2018 event a few hours ago, along with Android P, and Assistant updates, Google also made announcements regarding the Android TV and whats new in it. The Android TV platform on Android P is getting quicker setup, Autofill, suggested settings and more.
Most importantly, Android TV on P is going to see a huge improvement in performance and host of new changes should speed up the OS, bring reliability, and much more. Trusting these improvements, Google is working on backporting some of these features to Oreo so that OEMs can start pushing them to their devices eliminating the need for waiting for stable Android P update.
Google Android TV team is also working with its partners to develop a series of software and hardware configurations with an aim to promote more consistent experience for end users, and also to speed up OS updates. The company will also begin maintaining generic Android TV images so that the OEMs can streamline the development. This is an opt-in type of program.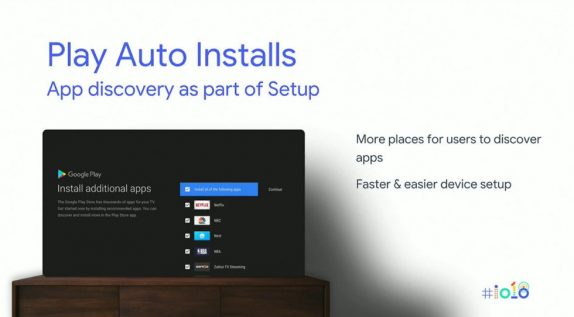 As for the new features in Android TV, with Android P the setup process is now simpler and quicker and will prompt you through a nearby Android device to finish the setup. It can also auto install apps, and it is now a part of the setup process. It also help you autofill logins to apps. It also showcased the already announced JBL LINK BAR and said that it features 3 HDMI-in ports. Google also ensured that Android TVs releasing in the next several months would be running Oreo out of the box.
However, Android P update to Android TV might not be as quick as mainline Android P rollout, but by 2019, the team is hoping that the TV platform will release on the same timeline as the rest of Android. Google didn't comment when asked about Google-branded Android TVs.