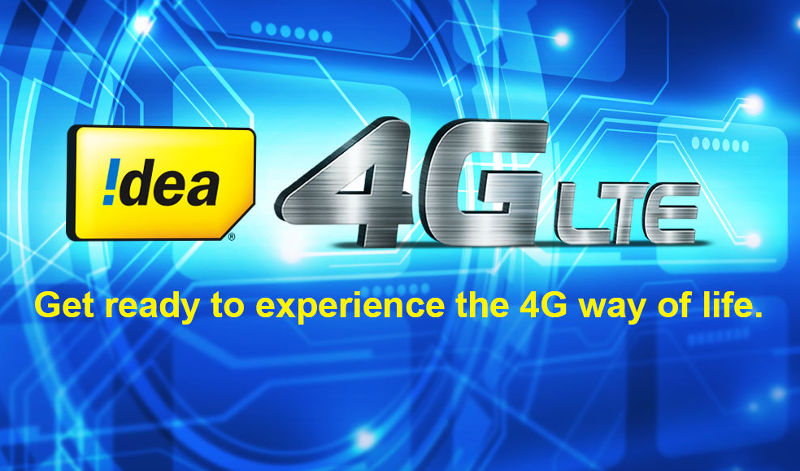 Couple of months back Idea Cellular started roll out of its VoLTE services in Maharashtra & Goa, Kerala, Gujarat, and Andhra Pradesh & Telangana for its employees in the first phase. Today the company has started commercial roll out of VoLTE services across six circles  – Maharashtra (excluding Mumbai) & Goa, Gujarat, Kerala, Tamil Nadu, Andhra Pradesh & Telangana , and, Madhya Pradesh & Chhattisgarh. The company had promised to roll out VoLTE services by the end of 2017.
It is also offering 10 GB of free data to its customers in these circles. The free data will be credited to the customer's account within 48 hours of making the first VoLTE call.
With the roll-out of VoLTE, Idea customers will now get benefits like "HD-quality" voice calls, faster call setup times, and, the ability to use 4G data simultaneously while on a voice call. Moreover, customers also don't have to pay anything extra to make calls on VoLTE, as call (and data) charges will be based on existing plans.
Furthermore, in an event of unavailability of 4G network, customers will be automatically switched to 2G/3G network using Single Radio Voice Call Continuity (SRVCC) to ensure constant connectivity.
To be able to use Idea's VoLTE service, customers will need an Idea 4G SIM as well as a VoLTE-enabled handset. Only the Honor devices such as  Honor 6X, Honor 7X, Honor 8 Pro, Honor 9 Lite, Honor 9i and Honor View 10 as mentioned as Idea 4G VoLTE-compatible phones and the  Honor 8 lite, Honor 8, Honor Holly 4, Honor P9, Nokia 3 and Nokia 5 will soon get the support, according to Idea.
It has said that it's working with several handset manufacturers to ensure wider availability of Idea VoLTE compatible handsets in the market.  VoLTE feature shall be auto activated for all eligible Idea subscribers. If it doesn't work, you can activate it by sending a SMS 'ACT VOLTE' to 12345.
Idea said that customers need to ensure that the Idea 4G SIM is inserted in the SIM slot 1 with data capability and select the 4G/3G/2G (Auto) as the preferred network mode. Upon verification of the above, the handset should show 4G with HD/VoLTE icon on top bar of the screen, indicating that the device is ready for VoLTE calls.
Commenting on the launch, Sashi Shankar, Chief Marketing Officer, Idea Cellular, said:
The launch of Idea VoLTE is testimony to our commitment to digitally connect customers, and a major milestone in Idea's mobility journey. We aim to provide a better and richer call quality experience to our customers through this revolutionary new technology.