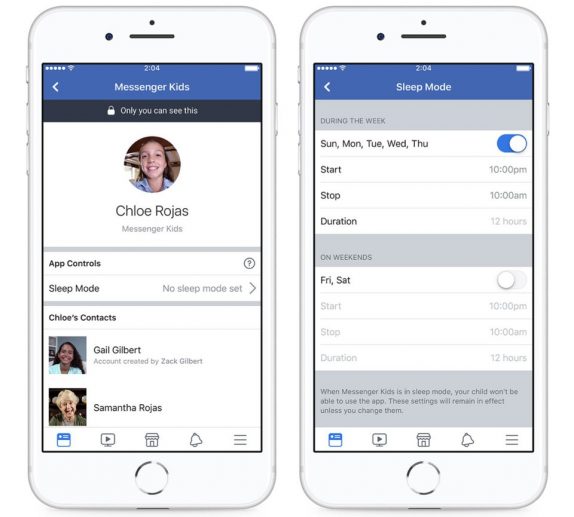 Messenger Kids is Facebook chat application for children aged six to 12 and today the company is now rolling out a new sleep mode parent control. This feature brings more control to parents for how long their kids can spend using the app.
The new sleep mode brings the ability for parents to set a designated off time on when the app can't be used, meaning that at the determined time, the app will "go to sleep" and is not accessible to kids during those hours. This new Sleep mode is controlled from the Parent Control center in the parent's Facebook account and the "off times" can be changed at any time.
With the new sleep mode parent control, you don't have to worry about constantly monitoring and changing the controls for the app. To set the new 'sleep mode' tap on the child's name, and then on "Sleep Mode" in the App Controls section. You can adjust the timings differently for weekdays and weekends. When in sleep mode, kids cannot send or receive messages or video calls, play with the creative camera, or receive notifications. If they try to open the app, they'll see a message telling them that it's in sleep mode and to come back later.