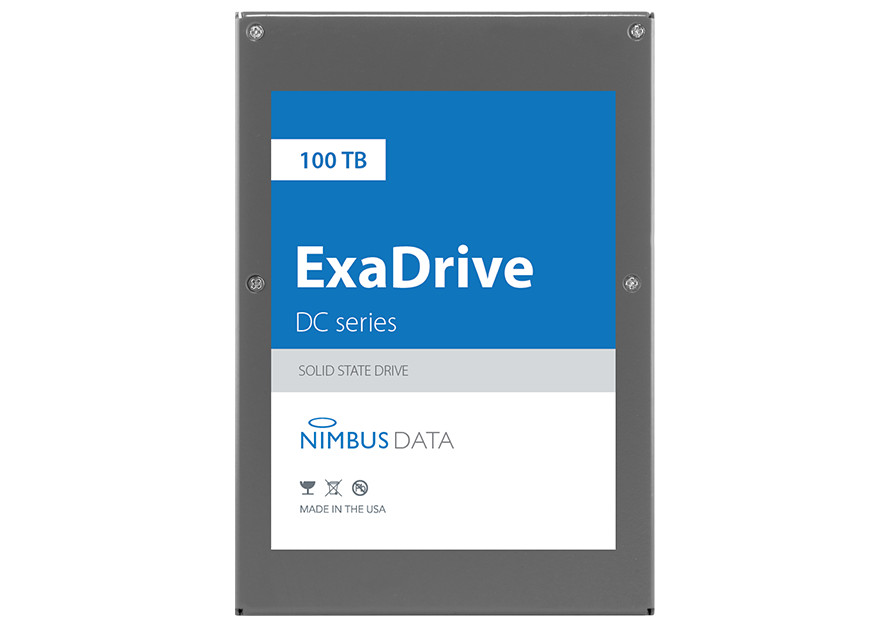 Nimbus Data becomes the new record holder for the largest SSD as the company today has announced the Data ExaDrive DC100 100TB SSD and it is currently being tested with select customers. It will be available to purchase this summer.
The company says that the SSD is built for capacity, energy efficiency, longevity, and density and it features a patent-pending architecture, packing up to 100 terabytes of flash in the industry standard 3.5" form factor. It will utilize 3D NAND flash memory providing enough capacity to store 20,000 HD movies or 20 million songs, and is capable of reading and write speeds of 500MB/s.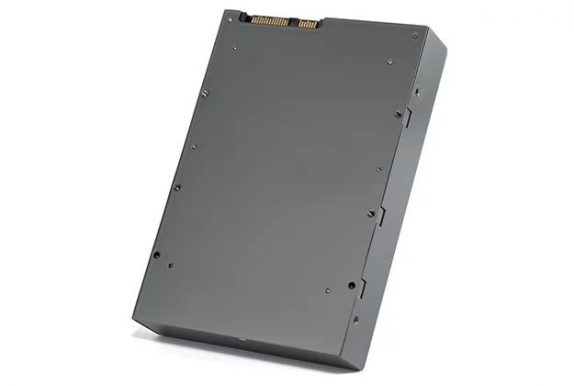 It has a plug-and-play compatible design with existing enclosures, enabling customers to upgrade to an all-flash infrastructure without investing in entirely new all-flash arrays. The Nimbus Data is also offering a guarantee to the drive for five years without restriction.
At 100TB SSD, it is 8x more capacity than the largest HDD and offers up to 100K read/write IOps for balanced performance. Like always, these huge capacity SSD's are not targeted to the public but opens up to a possibility. No details about the pricing yet.