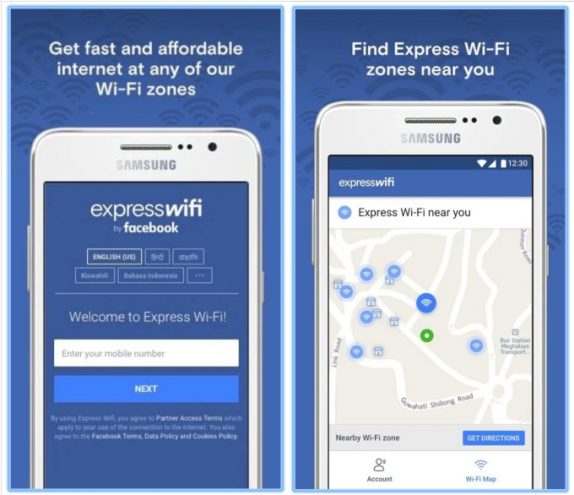 Facebook has released the Express Wi-Fi app for locally operated hotspots for Android. The app lets users buy data packs and find nearby hotspots as part of Facebook's distributed Wi-Fi network. Facebook's Express Wi-Fi program is live in five developing countries where users can buy and access high-speed data connectivity via local telecoms.
Prior to the launch of Facebook's Express Wi-Fi, users had to go through the process on a mobile website, or directly download an app from a telecom requiring you to set up phone's settings. Also, there wasn't any way to see where the hotspots were exactly present. The new Express Wi-Fi is available for Android and is live in Indonesia with bandwidth from telecom partner D-Net, and in Kenya through Surf.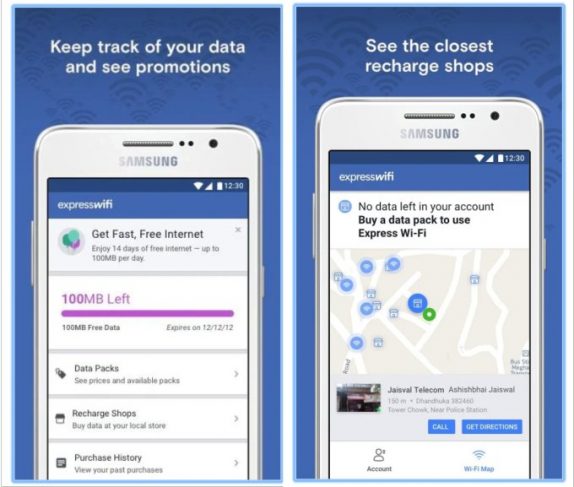 The app will tell if the Wi-Fi is turned on or not and it also lets you file reports to Facebook about connectivity or retailer issues. Express Wi-Fi offers an unrestricted version of the web for a price and bandwidth services approved by Facebook. This really gives Facebook a chance to bring people without internet connectivity to online without having to worry about net neutrality. You can download the Facebook Express Wi-Fi app directly from Play Store.
Facebook in a statement has said:
Facebook is releasing the Express Wi-Fi app in the Google Play store to give people another simple and secure way to access fast, affordable internet through their local Express Wi-Fi hotspots.