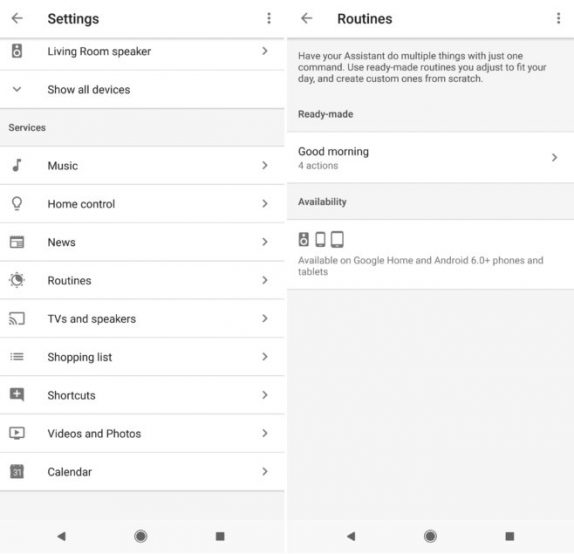 Google at the Pixel event back in October last year had announced Assistant Routines, and they are finally rolling out replacing 'My Day.' This feature is meant to allow a single phrase to initiate multiple commands and the feature is now live on the Google Assistant's / Google Home app's settings.
You can find these controls with Home control, Music, and Shortcuts. The functionality lets you take your device off the silent mode and adjust smart home appliances, like the temperature on a thermostat and more. There are six routines; Good Morning, Bedtime, Leaving home, I'm home, Commuting to work, and Commuting home. Obviously, the last two routines are only accessible from your phone.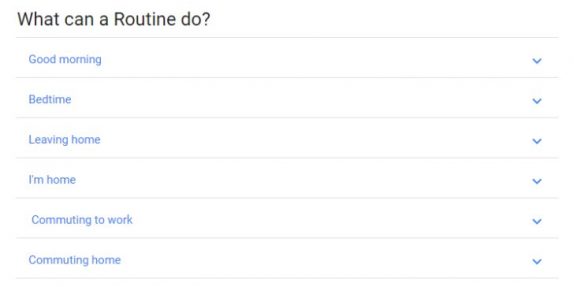 The Good Morning routine will replace the previous 'My Day' feature. These routines will be voice-dependent, so you and the other people in your home will be able to trigger your own actions for each one. After running through Routine commands, users can start using Assistant normally again. To further customize, users can start changing and adding multiple phrases to trigger one Routine.
Each routine will have a limited set of predefined actions, for example, sleep sounds are only accessible from the night related Routine. But for now only 'Good Morning' routine is live, we can expect others to join the list soon. Full functionality of Routines is known but will these routines work with 3rd-party apps and services like sending text-messages through WhatsApp, etc. is somewhat a mystery for now.