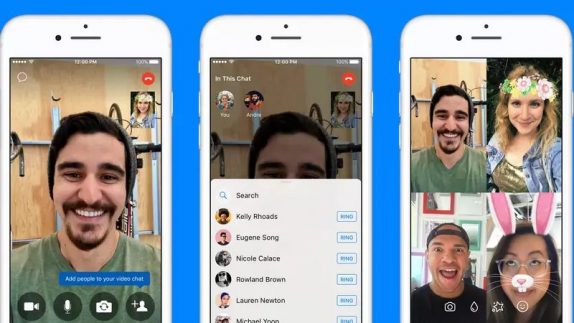 Facebook has started rolling out a new update to Messenger that lets you add friends in group audio and video calls. Currently, in order to make a group video call, you will have to disconnect the existing call and start a new conversation from your inbox. 
[HTML1]
With the new feature,  you can simply turn a one-on-one video chat or voice call into a group call without having to interrupt the conversation. During the call, you just tap the screen and select the "add person" icon, and then choose who you want to join. The group calls will still have filters and effects. Once the chat ends you can keep the conversation going in the automatically created group chat in your inbox.
Facebook bringing the ability to add more people, you can now seamlessly make your calls, continue your conversation at the moment, just like if you were together in real life. The ability to add more people to an in-progress video chat or voice call is available now on Android and iOS around the world. You can download the update from PlayStore and AppStore directly.