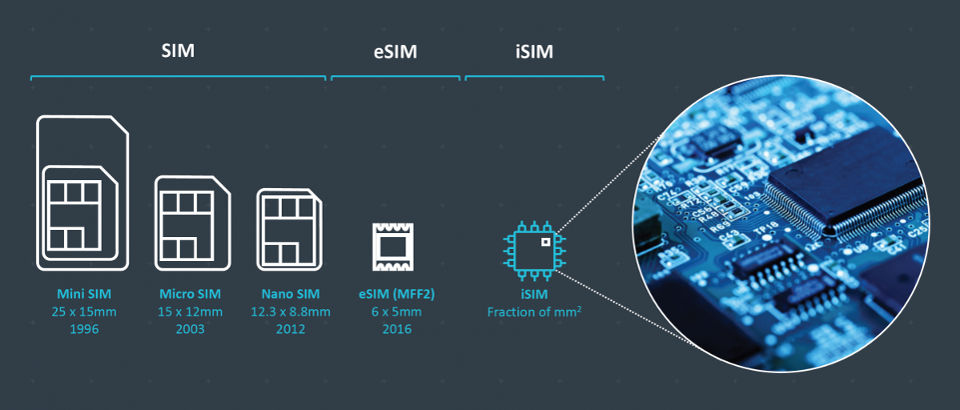 ARM today introduced a new Kigen technology with integrated SIM identity to IoT SoC designs and an integrated component called an iSIM that's built into the same chip as the processor. The traditional take about 12.3 x 8.8mm in size and the additional hardware space to house them, while the iSIM will take up a fraction of a millimeter.
Saving of the space isn't the only advantage, but also will most importantly be cost-effective too. This technology is being developed first to the small Internet of Things devices, like wireless sensors that need cellular service for reporting their findings. With IoT ramping up its growth and adoption, ARM's is aiming to bring down the cost of these products as much as possible.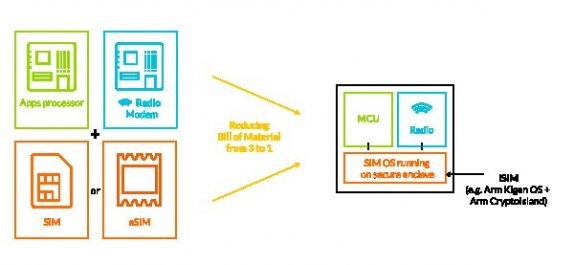 ARM says that the traditional SIMs cannot change ownership after they are deployed in a device, and require physical access to change mobile network operator (MNO). But with the new GSMA Embedded SIM Specification, it will offer secure identity in cellular IoT applications for both device makers and service providers. This will allow the integration of an MCU, cellular modem and SIM identity into a single IoT SoC to significantly reduce device costs.
The company's KigenOS provides a scalable, low footprint and GSMA compliant software stack to enable full integration of SIM functionality into IoT SoC designs and also offer remote provisioning server solution offers flexibility with a modular design for easy integration with MNO and IoT platforms. The company has already sent iSIM designs to its partners as it doesn't make chips directly and also expects chips with them by the end of the year.