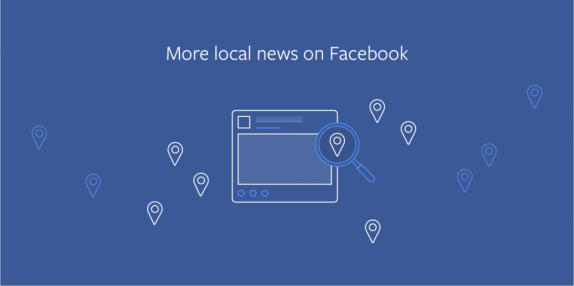 Facebook recently said that it is overhauling its new feed with more posts from friends and family, and today it announced starting this week it will focus on showing more news from the local news in news feed allowing you to see topics that have a direct impact on you and your community. 
Facebook said that it will identify local publishers whose links are clicked by the readers in a tight geographic area. You can follow the publisher who posts news in your area and even if you don't follow, you can see the news in your news feed if your friends or family share the story from that outlet.
Facebook said that this change will be effective first in the US, and then it plans to expand to more countries this year. You can always choose which news sources, including local or national publications, that you want to see at the top of your feed with the 'See First' feature.
The company also said that it is prioritizing local news as a part of the emphasis on high-quality news, and with today's update, stories from local news publishers may appear higher in News Feed for followers in publishers' geographic areas. There is no restriction for any publications meaning that large publishers can benefit. Small publishers that focus on small regions or geographic locations will have a huge advantage in post reach.
Apart from this, Facebook also revealed that it is testing the previously reported Today In feature six US cities and plans to expand in the coming months. This is a dedicated section on Facebook that connects people to news and information in their community.