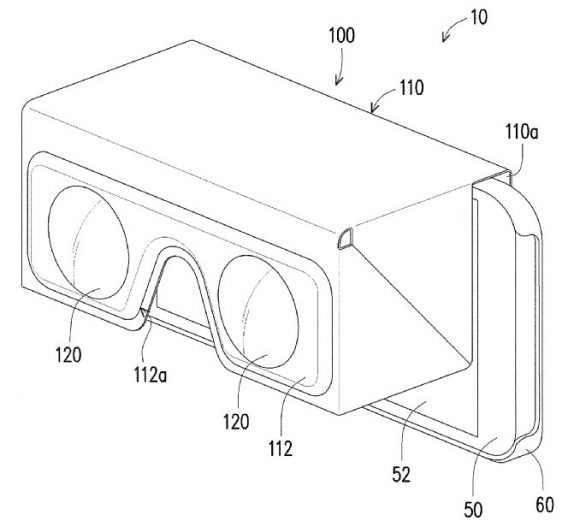 HTC has filed a patent for a mobile VR headset with magnetic phone case according to the documents listings found in the database of the World Intellectual Property Organization. The VR headset is said to be bundled with a magnetic phone.
The company originally filed the patent in July 2016 with the United States Patent. However, the patent was rejected last November for failing to explain the nature of the device, and its working, i.e., the features of the VR headset that allow it to be categorized as a new invention. HTC then following some modifications and now received the approval from the USPTO earlier this month.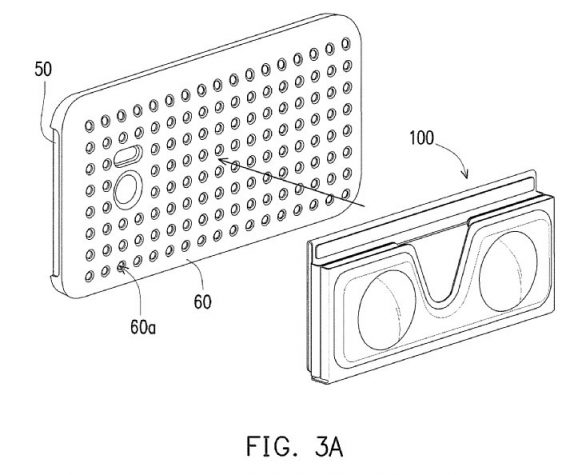 The creation of the device is described as an "accessory and lens system" consisting of two parts, a protective case to house a smartphone which has a rear magnetic plate and a foldable dual-lens setup that can be magnetically attached to the accessory. Once the smartphone is removed, it can be folded out to a small VR module reliant. Users can still slide in the phone into the device from the bottom and hold it in one or two hands while experiencing VR content.
The foldable nature of the VR headset should make it extremely compact and easy to transport. While the build quality of the headset doesn't seem to be mentioned anywhere, but the mechanism and working of it bring in the possibility of a plastic build. HTC was initially expected to launch a standalone Daydream VR headset in partnership with Google this year, but it somehow got canceled. The company recently introduced the HTC VIVE Pro with dual OLED displays and VIVE wireless adaptor.