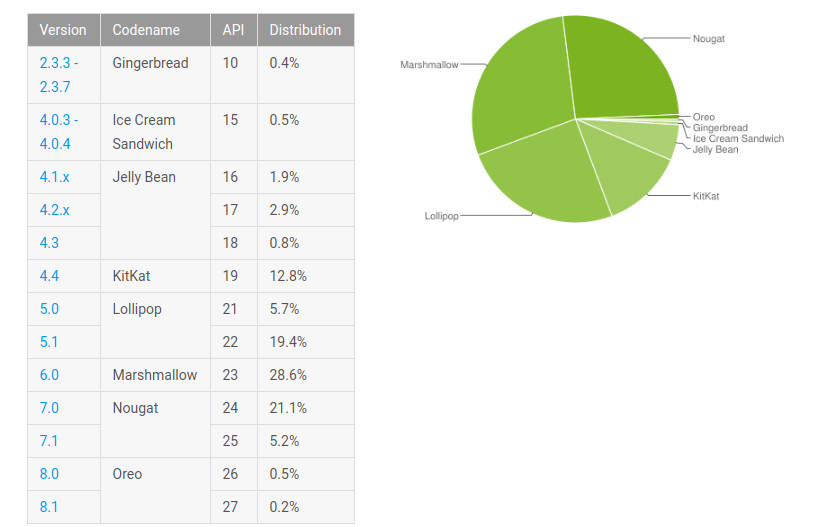 Google is out with Android distribution numbers for the month of December and the Oreo adoption now hit rate to 0.7%, which also includes the recently rolled out Android 8.1 Oreo as well. 
The Oreo adoption is now 0.7% which is 0.2% increase from last month. The Nougat (Android 7.0 and Android 7.1 Nougat) adoption rate has now jumped to 26.3% from 23.3% in November which is a steady growth. Android 6.0 Marshmallow adoption rate has again fallen and is now at 28.6% down from 29.7%. The Lollipop operating system adoption now stands at 25.1%, which is again down from 26.3%.
The KitKat OS now stands at 12.8% down from 13.4% which is a fairly decent downfall. Though the operating system is now outdated, Jellybean is currently at 5.6% down from 5.9%. Gingerbread and Ice cream sandwich constantly are at 0.4% and 0.5% respectively. Like always all the data is collected before the 7-day period ending on January 8th, 2017, according to Google.