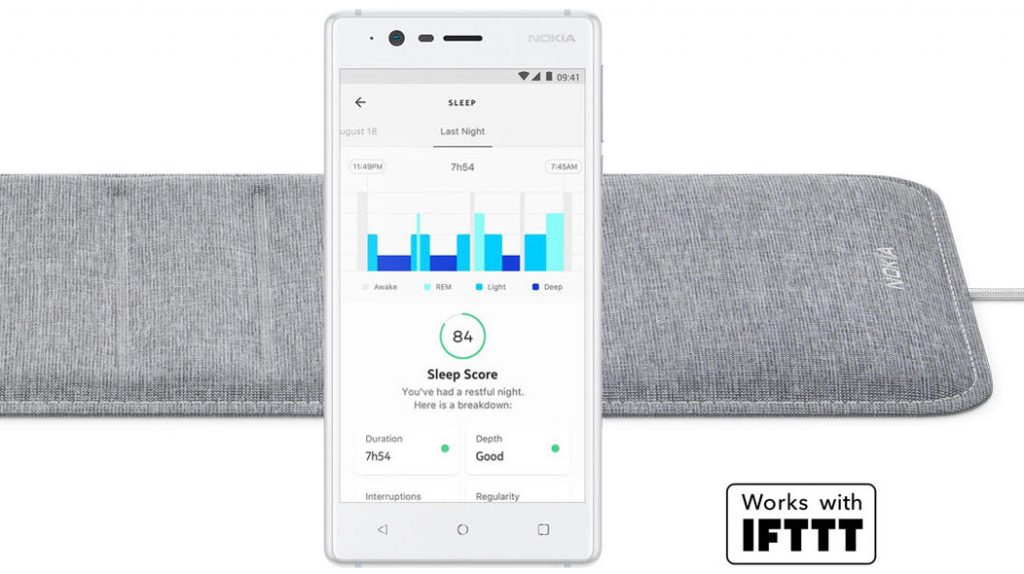 Nokia that bought digital health firm Withings back in 2016 relaunched health devices under its own brand last year. This week at the CES 2018 it has introduced Nokia Sleep, an advanced sensor that offers personalized sleep analysis and offers smart home control through IFTTT integration. Nokia also said that its Health Mate app will now work with Alexa so users can manage their health and fitness with their voice via an Alexa Skill through Alexa-enabled devices.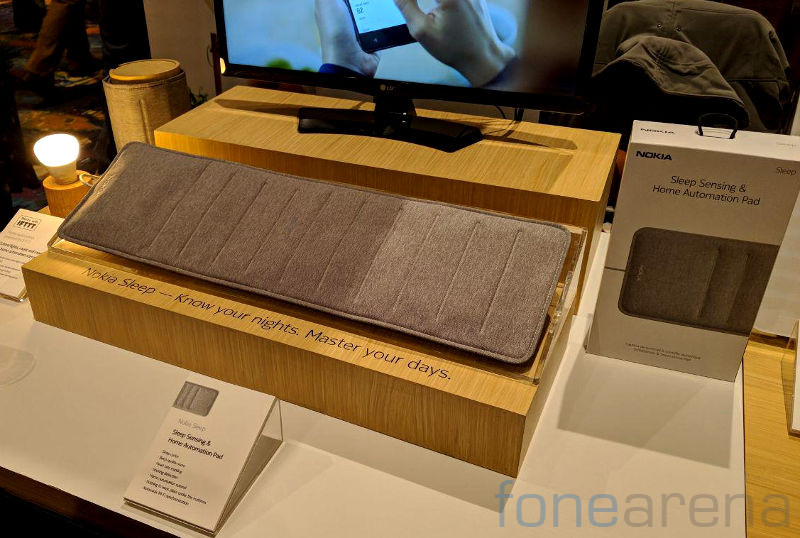 The Nokia Sleep Wi-Fi enabled pad fits under the mattress and provides insight into the quality of the sleep experience and also offers environment control through IFTTT (if this,then that), an automation service for all internet-connected things.
It offers Sleep cycle analysis that shows sleep duration and interruptions; light, deep and rapid-eye-movement phases; and snoring tracking. An individualized Sleep Score to indicate how restorative a night's sleep was, and educate users about what makes a good night's sleep and how they can improve night after night.
Smart Home control via the IFTTT acts as a switch to automatically control lights, thermostats and more by getting into and out of bed. It also synchronizes automatically with the Nokia Health Mate app so users can have all their health data in one place. The app provides data history, personalized advice and coaching programs, including one developed specifically around sleep.
The Health Mate app also provides eight-week  Sleep Smarter Program in partnership with sleep experts to guide to help useres understand sleep patterns and learn to have more balanced and regular sleep routines.
Nokia Sleep was showcased at CES 2018 and is priced at $99.95 (Rs. 6355 approx.) and will be available in Q1 2018.