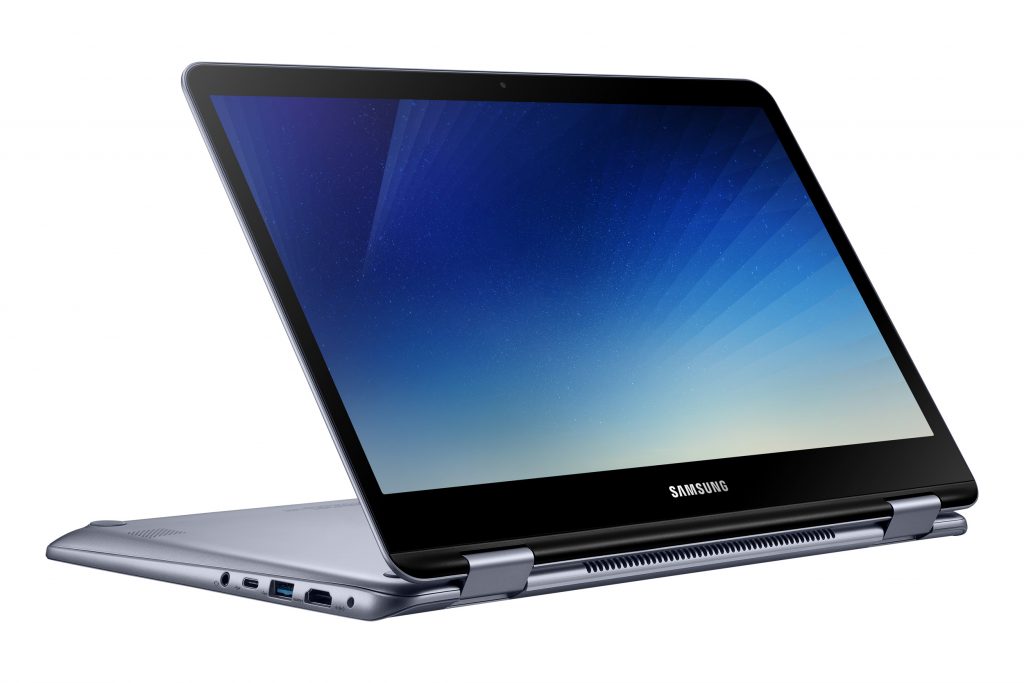 Samsung Electronics today announced the Samsung Notebook 7 Spin (2018). It comes with a 360-degree rotating touchscreen display and powered by the 8th-gen Intel Core i5 processor with 8GB of memory. It packs versatile design with 18.5mm thickness and 1.53kg in weight.
The Samsung Notebook 7 Spin (2018) sports a 13.3-inches Full HD PLS touchscreen display and can be used as a tablet or as a traditional PC in landscape mode. It has 256GB  SSD drive. The Notebook runs on Windows 10 with support for fingerprint login through Windows Hello.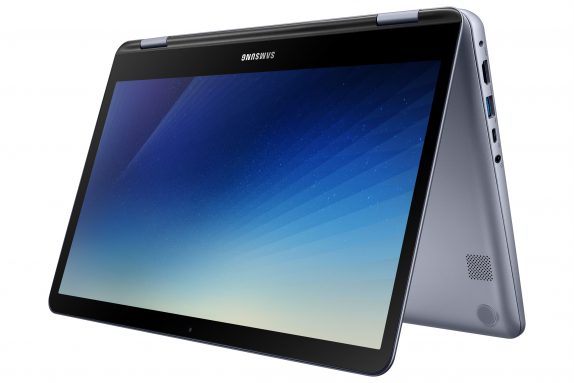 It also comes with Active Pen support, but it needs to be purchased separately. With the Active Pen its easy for quick note-taking. The Notebook also has built-in support for Studio Plus for users who wish create personalized movies featuring their favorite photos and videos. The keyboard is back-lit with a Keystroke distance of 1.5mm. Ports include USB-C, USB 3.0 x1, USB 2.0x 1, HDMI, and HP/Mic. It also has a VGA camera for video chats.
The Samsung Notebook 7 Spin (2018) will be available in select countries starting from the U.S. in the first quarter of 2018. Pricing is yet to be revealed.
YoungGyoo Choi, Senior Vice President of the PC Business Team, Mobile Communications Business Samsung Electronics said:
Our customers wanted a functional, intuitive device that includes a wide range of their favorite features, and that's what we've delivered with the Notebook 7 Spin (2018). This device meets the needs of today's digital lifestyle, combining work and play with a smart, seamless and personalized experience that connects users with their other devices.