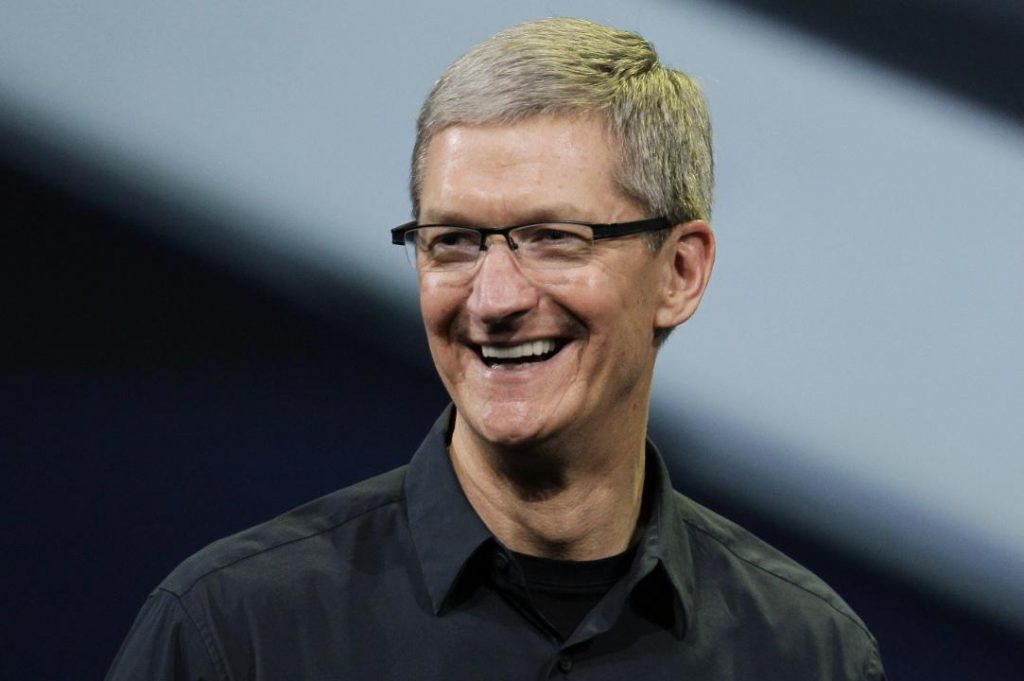 Apple's CEO Tim Cook has received a 74 percent increase in his annual bonus for the year 2017 as the company posted high-profits and net income this year after a slight dip last year. With 74% bonus, Tim Cook's final earnings reached $102 million, while other top executives earned about $24 million each this year. 
Tim Cook's incentive pay totaled $9.33 million, he then later took home $3.06 million in salary and a previously disclosed equity award of $89.2 million bringing the total amount to $102 million. On the other hand, Cook's five top executives got a bonus of $3.11 million each bringing their total payout to about $24.2 million each which includes their salaries and stock awards.
The equity compensation consists of shares that rely on the executives continued employment and other performance of Apple's stock compared with other S&P 500 companies. Since the company has increased the proportion of performance shares in its equity awards, it gives a boost in earnings for the executives if Apple outperforms it's S&P 500 peers.
Apple's share returned to 39% in 2017 which is more than double of the S&P 500. The iPhone X which was released shortly after the start of the current fiscal year. Analysts claim that they are expecting the new handset to help accelerate the growth in revenue further.
Citing the risk given his high profile, Apple for security reasons said that the CEO should use private planes for business and personal travel which resulted in $93,109 bill and other personal security costs were calculated at $224,216. Apple filing details misses out on payout of Chief Design Officer Jony Ive who in December resumed his role as direct management of product design teams