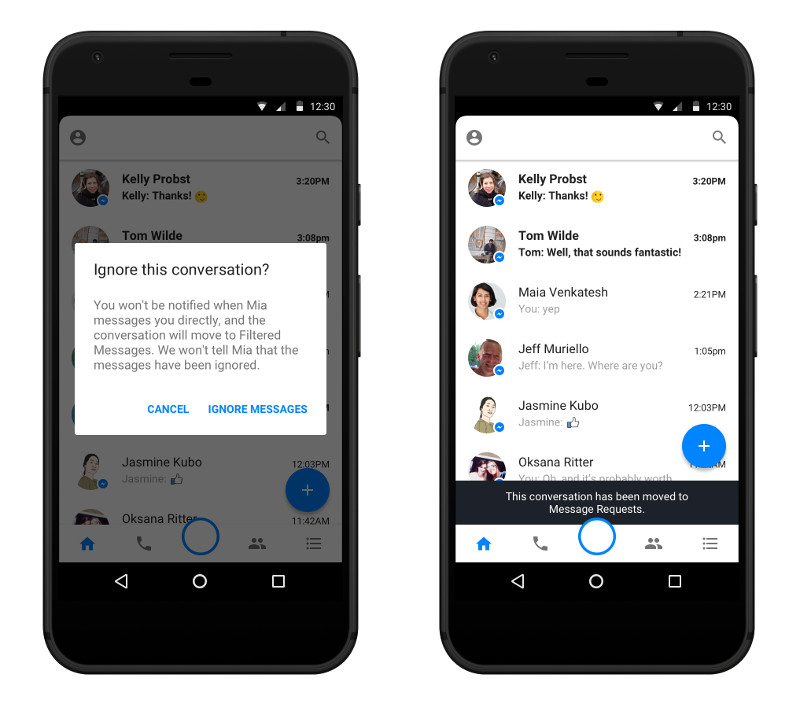 In order to tackle with annoying and unwanted contact requests and messages on Facebook and Messenger, Facebook today has announced new tools that will help you prevent harassment on the platform based on the feedback received people who might have experienced such issues.
These new tools will actively recognize and help prevent from receiving unwanted friend requests and messages when someone you blocked sets up a new account or tries to contact you from another account they control. The tool also gives you an option to ignore a messenger conversation and automatically move it out of your inbox without having to block the sender.
In addition to the already existing tools like reporting to which Facebook takes severe actions like removing content, disabling accounts, and limiting certain features, the new tools are here to offer user experience without having to face any harassment. Facebook is making these features automated, and it uses various signals like IP and prevent that freshly created account from sending a message or friend request to the person who blocked the original account.
In order to ignore the messages, you can tap on a message to ignore the conversation which then disables notifications and moves the conversation from your inbox to your Filtered Messages folder. You can read the messages without having to worry about "Seen" status. This feature is currently available to one-on-one messages, but will soon be open to groups as well.