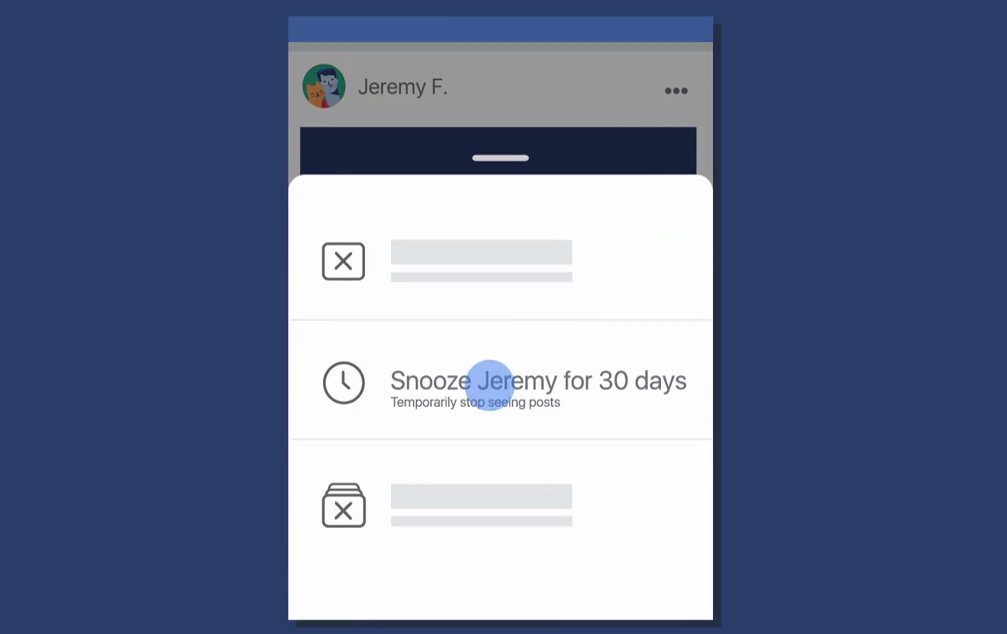 Facebook today has announced that it will add snooze button over the coming week that will let you unfollow person, Page or group for 30 days and you won't see any content from that particular page or person for 30 days in your news feed. 
With Snooze button, you don't need to unfollow or block updates from a person for group permanently, instead, you can mute updates for a specific time period if you think the content that they are posting is not relevant to you.  The people, Pages, and groups you snooze will not be notified, and you will be notified before the Snooze period is about to end so that you can extend the time frame again or let it be.
Facebook already has features like Unfollow, Hide, Report and See First, and with the new snooze button, you have more control over your news feed and what you see.
Commenting on the same, Facebook in a blog post has said:
We've consistently worked toward helping people tailor their News Feed experience, so the time they spend on Facebook is time well spent. As News Feed evolves, we'll continue to provide easy-to-use tools to give you the most personalized experience possible every time you visit Facebook.