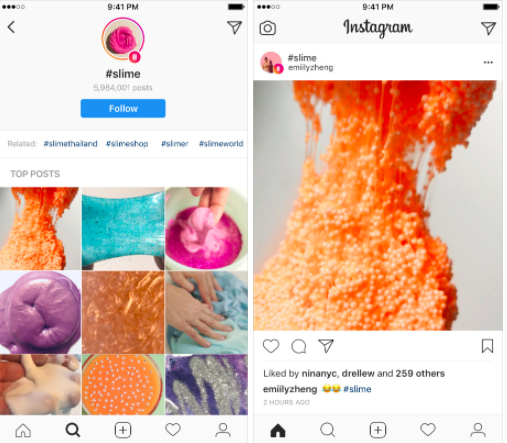 A while ago there was a report that said Instagram is testing follow hashtag feature, and today the company has officially started rolling the feature. Follow hashtag is just like following a friend and you will be able to see posts, videos and more related the hashtag. 
This feature lets you search for hashtags that you might find interesting follow the same in particular without having to follow the person who posted it. Once you start following a hashtag, you will be able to see top posts of that specific hashtag on your news feed. With hashtags becoming a norm while posting something on Instagram, it makes sense for Instagram to bring out such feature.
Along with latest and top posts, you will also start seeing some of the most recent stories in your stories bar. To explore more hashtags, the platform even lets you check out the hashtags other people follow in their profiles. However, if you wish to secure your privacy, you can set your account to private, which then will show the hashtags you follow only to your followers.