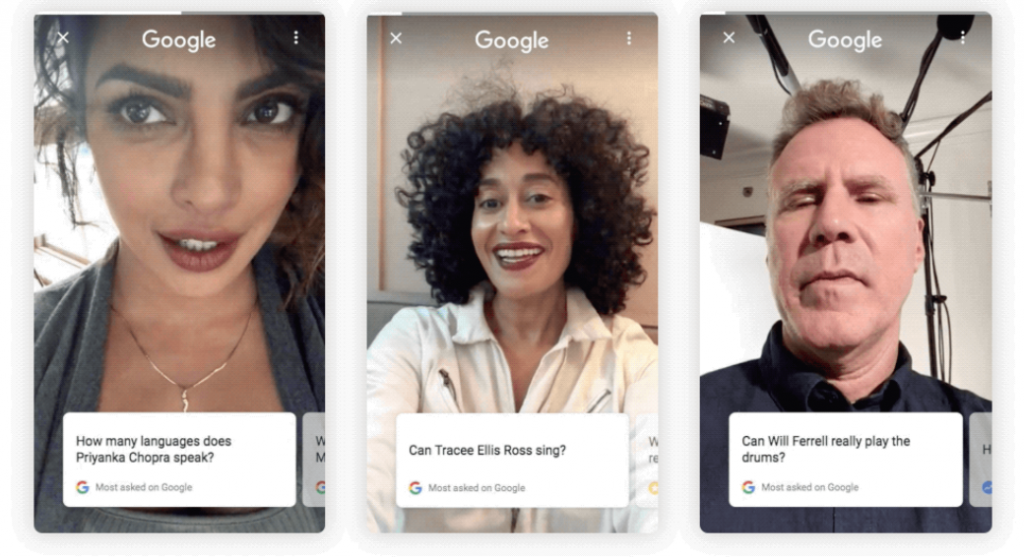 Google is making the celebrity search queries more personal as the company is now adding a feature where you can get answers to your celebrity searches directly from the source through selfie-style videos. This feature is piloting in the U.S. currently, but it also worked for us in India.
The selfie-style video answers will have a uniquely personal, authentic and delightful touch. This feature is available on mobile with answers from popular celebrities like Priyanka Chopra, Will Ferrell, Tracee Ellis Ross, Gina Rodriguez, Kenan Thompson, Allison Williams, Nick Jonas, Mark Wahlberg, James Franco, Seth MacFarlane, Jonathan Yeo and Dominique Ansel. The self-recorded videos will have answers to some of your most-asked questions and their perspective.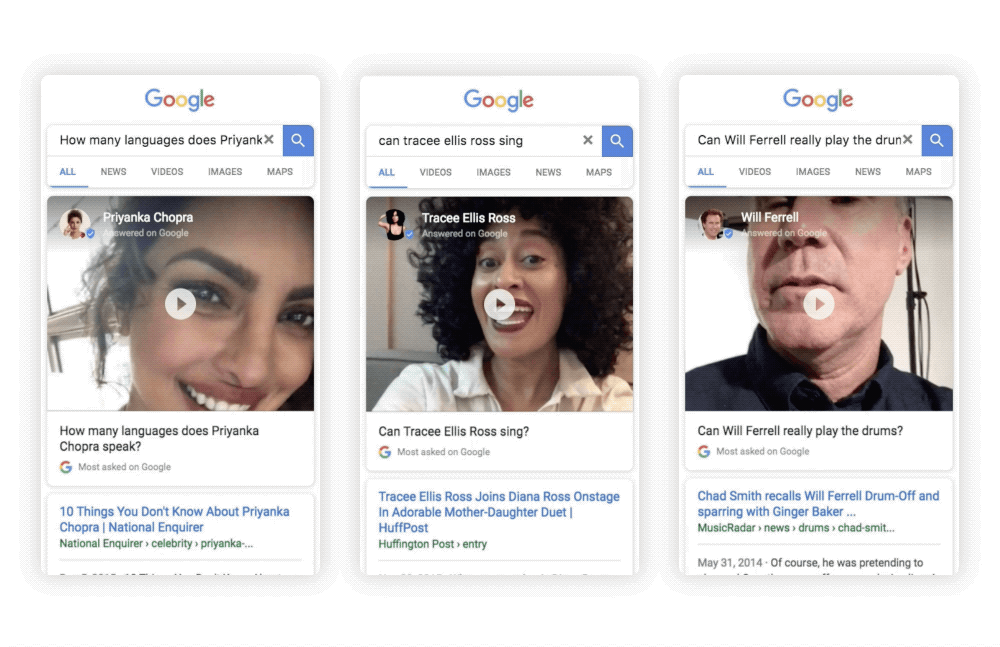 Google said that it will gradually add more celebrity videos in the next few months and this new feature is aimed at giving a more personal touch to the Google searches.
Google in a blog post has said:
Today's announcement gives you a snapshot (or should we say selfie-shot) of what's to come, but in the next few months, you may see more videos as you search for your favorite personalities. For now, pick up your phone to search for one of the people mentioned above—you just might find a surprise video answer waiting for you.