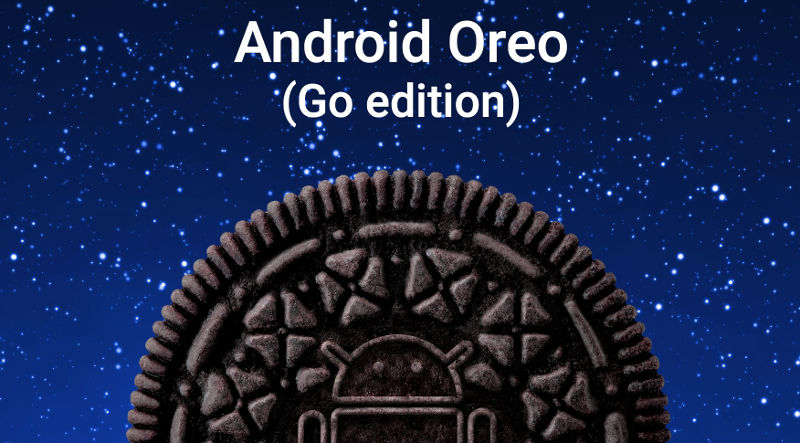 Qualcomm and MediaTek have announced support for the Android Oreo (Go edition) which officially introduced at an event in India earlier this week for low-cost Android devices that have 512MB to 1GB of RAM. Google at the Google For India 2017 event earlier this week said that Smartphones running Android Oreo (Go edition) will be available early 2018.
Qualcomm said that it is closely working with Google in optimizing the Android operating system and applications to run more efficiently on devices with less storage, and RAM. It said that Snapdragon mobile platforms for low and mid-range chipset will be ready to be used by smartphone manufacturers once the Android 8.1 is released to the Android Open Source Project.
On the other hand, MediaTek says that after its deep collaboration with Google, MediaTek's MT6739, MT6737, and MT6580 SoCs now are optimized and support packages are available to run Android Oreo (Go edition). The company further says that it is the first time that the entry-level SoCs are ready to be used shortly after the latest version of Android.
The Android Go edition leverages the existing Google Play Store ecosystem to deliver apps that even run smoothly on entry-level smartphones with 512MB to 1GB RAM. The Go edition is optimized to deliver 15% faster performance, security, data management, and 2x more storage.
Commenting on the same, Nancy Fares, vice president of product management, Qualcomm Technologies, Inc said:
We are excited to implement Android Oreo (Go edition) within the Qualcomm Snapdragon mobile platform family as it will enable consumers around the world to experience a more robust operating system for lower cost smartphones. Android Oreo (Go edition) delivers an optimized Android user experience key for emerging regions where lower bill of materials costs are especially attractive, as well as in established regions for pre-paid and lifeline uses.
TL Lee, General Manager of MediaTek's Wireless Communication business unit said:
Today's announcement builds upon our existing work with Google, including our recent collaboration on Google's GMS Express to speed up the certification process. With Android Oreo (Go edition), we are partnering with Google to tackle the performance challenges of lower memory phones, improving the user experience of entry level smartphones for consumers in key markets across India, the Middle East & Africa, Latin America and South East Asia.