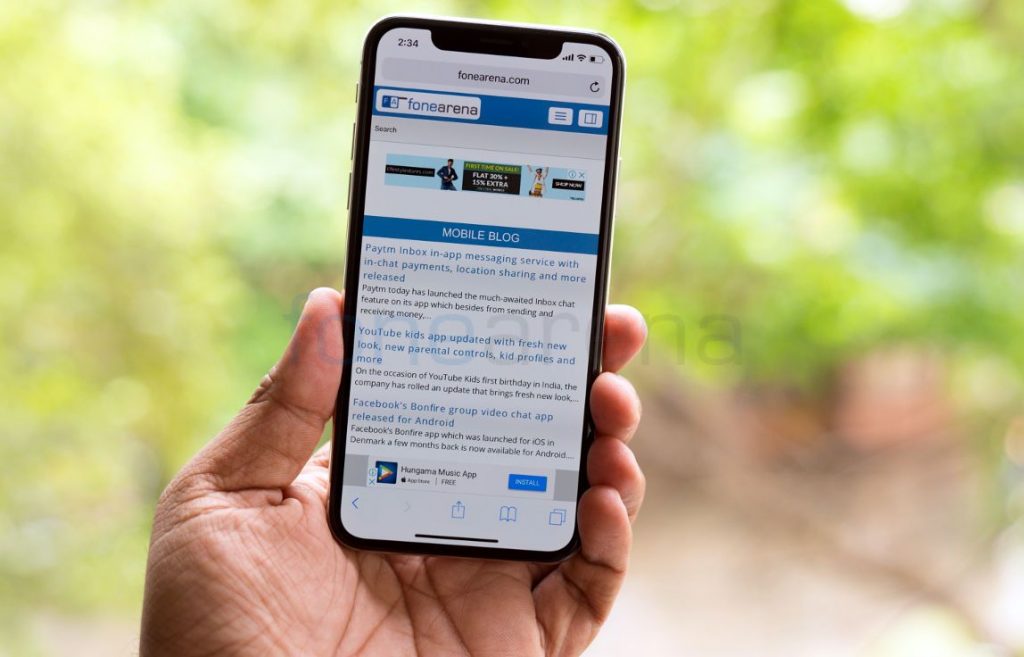 Last week we heard reports about the iPhone X screen becoming unresponsive outdoors in cold temperatures. Today more users on Twitter, Reddit, Apple's support page started reporting about weird cracking sounds and green line issue on display.
A limited number of users are reporting that the iPhone X is experiencing crackling or buzzing sounds emanating from the device's front-facing earpiece speaker at max volumes. The affected iPhone X is said to produce crackling sounds with all sorts of audio playback including phone calls, music, videos with sound, alarms, and ringtones.
The iPhone X main earpiece doubles up as the main speaker that combines the tradition speaker at the bottom to produce stereo audio. The crackling sound could be audio distortion since it is heard only at higher volumes only, so it could easily be a hardware or a software related issue.
A few months back even iPhone 8 and 8 Plus have also experienced a similar "static noise" issue with the earpiece during phone calls, and Apple has fixed the issue with the iOS 11.02 update. But the issue with the iPhone X not being limited to just calls, it is unclear what exactly might be the issue.
Another peculiar problem with a limited number of iPhone X units with the green-line appearing on the OLED display as users started reporting along with images on Twitter, Reddit. Rebooting the device seems to not working. Though only a few section of users have reported the issue on Apple's site, it is possible that they are many unreported users.
[HTML1]
Going by the images posted by users, there is a green line appearing either on the right side or left side of the display. Apple support has reached out to users on Twitter asking if the user had updated to iOS 11.1.1. However, there is no comment from Apple either regarding the crackling sound or for the green-line issue.
Apple is said to be replacing the iPhone X units free of costs that are affected by the crackling sounds, according to customers who contacted the company. While the majority of the iPhone X users do not appear to be affected, it is a good idea to contact the company via Apple Support app or phone, email, online chat, or Twitter to have your iPhone X replaced if you are facing the issue.