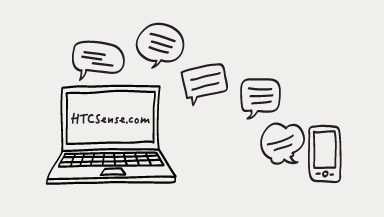 Folks over at Androinica discovered something good on HTC Spanish Twitter account which is a good news for folks, who are currently using a HTC Android device, with HTC Sense UI and Android 2.2. The good news is that all these users will be able to get a taste of new Sense UI, which was launched by HTC a few days ago. Here's what HTC Spain said:
The Desire and rest of terminals with version 2.2 (Froyo) will be able to enjoy the #Htcsense a greeting
It's not confirm though, but you can take it as a healthy grain of salt. Well, HTC Russia said that there is no final decision yet, but I know HTC, they are kind people and they love their customers. Also a bad news is that the HTC Hero will not be receiving the Sense UI update, which is obviously a bad news for all Hero users, but who knows may be HTC change their mind. So folks stay tuned with us for latest information.