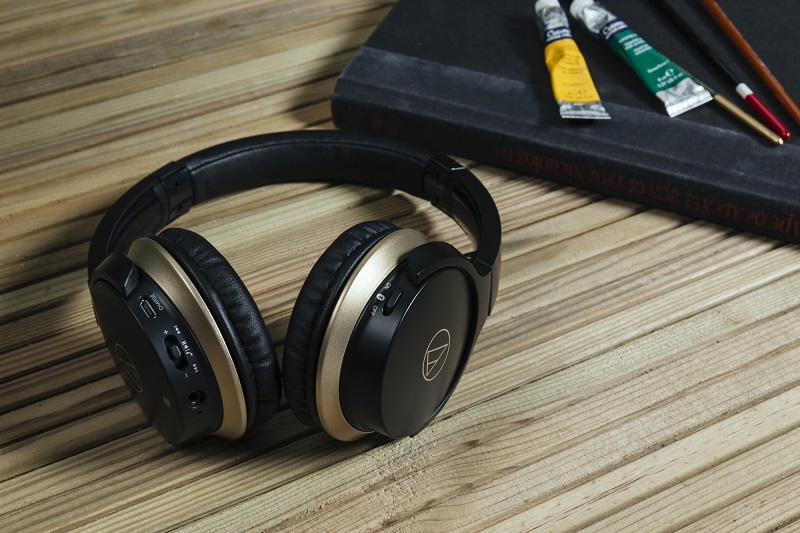 Audio Technica has announced a range of high resolution headphones and earphones.
The ATH-AR3BT headphones feature 40mm drivers, a top mounted circuit board design that also allows fluid movement of the diaphragm to minimise distortion while an expansive frequency range makes for detailed reproduction. It sports a foldable, lightweight design for easy storage and comes with soft memory-foam ear pads which provides a comfortable and secure. The ATH headphones support both Bluetooth 4.1 aptX and AAC codecs as well NFC for the wireless streaming of audio from a compatible smartphone or tablet. Battery life is claimed at 30 hours It will be available in October 2017 ans is priced at Rs. 13,990.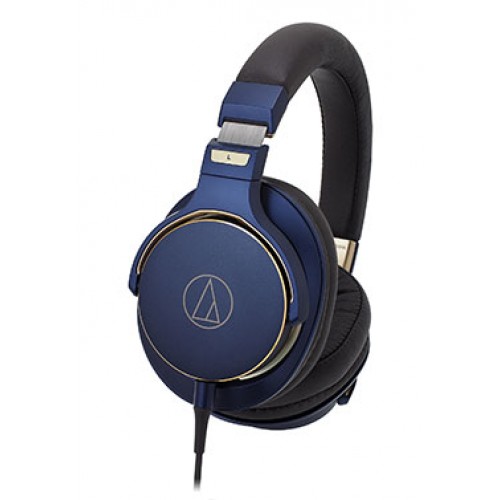 Up next, there is the ATH-MSR7E premium headphones features a new premium aluminium housing along with an exclusive limited edition deep metallic navy finish with subtle deluxe gold accents. The headphone is wrapped in stylish dark brown faux leather, the ear pads and headband have also been specially designed to provide ultra-soft padding for improved comfort over long listening sessions. It features specially-tuned 45mm 'True Motion' drivers boasting a new Diamond-like Carbon (DLC) coated diaphragm resulting in a more precise audio reproduction. ATH-MSR7SE also comes with a new 6N-OFC oxygen-free copper 1.2 metre cable. In addition to the high-grade 6N-OFC cable, those listening on a smartphone can connect a 1.2 metre cable featuring in-line controls and a microphone while a 3.0 metre cable with a longer reach for listening at home is also supplied.
The Audio-Technica ATH-MSR7SE will be available in limited quantities in India by November 2017 and price is yet to be announced.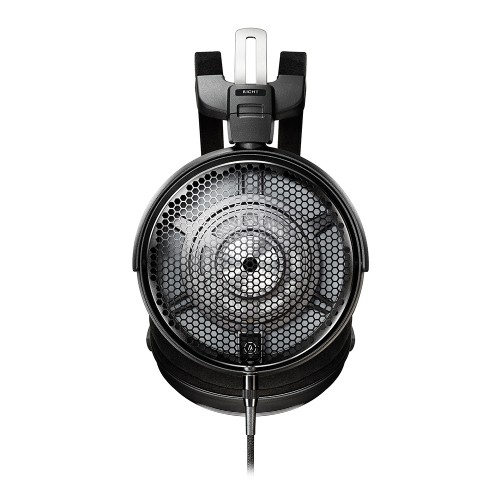 The new ATH-ADX5000 open-back headphones is a flagship model in the AD (Air Dynamic) series. It features newly developed core mount technology, enlarged 58mm integrated driver units and tungsten-coated diaphragm. It sports 58mm driver design. The diaphragm voice coil, baffle and magnet are all housed in the same unit to minimise unwanted vibrations that can colour the sound. It come with a high grade 6N-OFCoxygen-free copper cable with a machined stainless steel 6.3mm plug. The Audio-Technica ATH-ADX5000 will be available in December 2017 and price is yet to be announced.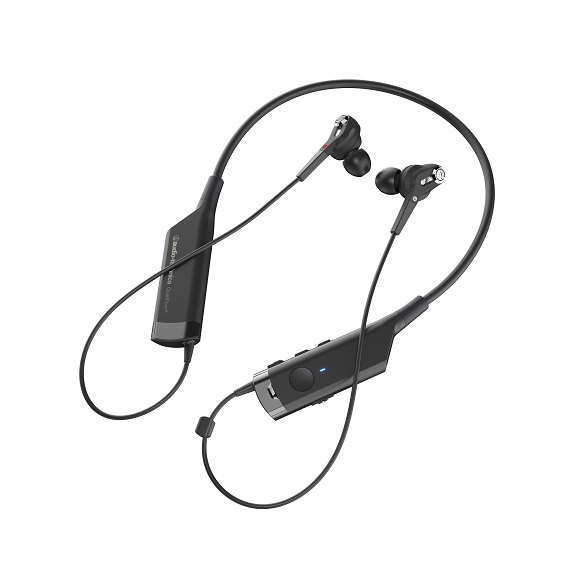 The ATH-ANC40BT noise cancelling in-ear headphones combine Bluetooth wireless convenience with up to 90 percent noise-cancellation, outstanding sound quality and smartphone connectivity. It employs aptX sound-improvement technology, and large 13.5 mm drivers to deliver clear, high-quality wireless audio. The headphones can be connected to two sources simultaneously and also features a mic and controller for answering calls, controlling music and adjusting volume. It offers up to eight hours of playing time and will operate even if the battery runs out using its included 3.9-foot (1.2 m) cable. The value-priced over-ear ATH-ANC50iS provides up to 87 percent noise cancellation and features an in-line microphone and controller for answering calls and controlling music. It features a high-quality omnidirectional mic and a large 40 mm driver that delivers detailed, impactful sound with exceptional imaging in an immersive sound field.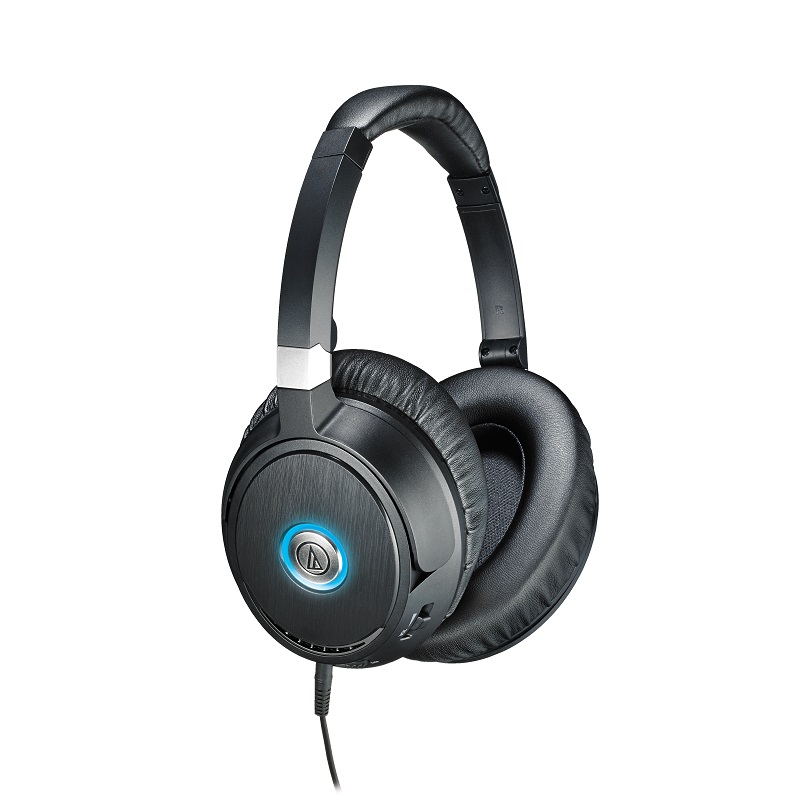 The ATH-ANC70 provides up to 90 percent noise cancellation and has a microphone and controller for answering calls and operating music playback, and the controls are discreetly built into one of the ear cups. The mic and controller support most smartphones as well as select products including the iPhone, iPad and many iPod models. It has 40mm drivers and comes with a hard-carrying case, a 1/4-inch adapter and airline adapter. Battery life is claimed at 40 hours of operation.