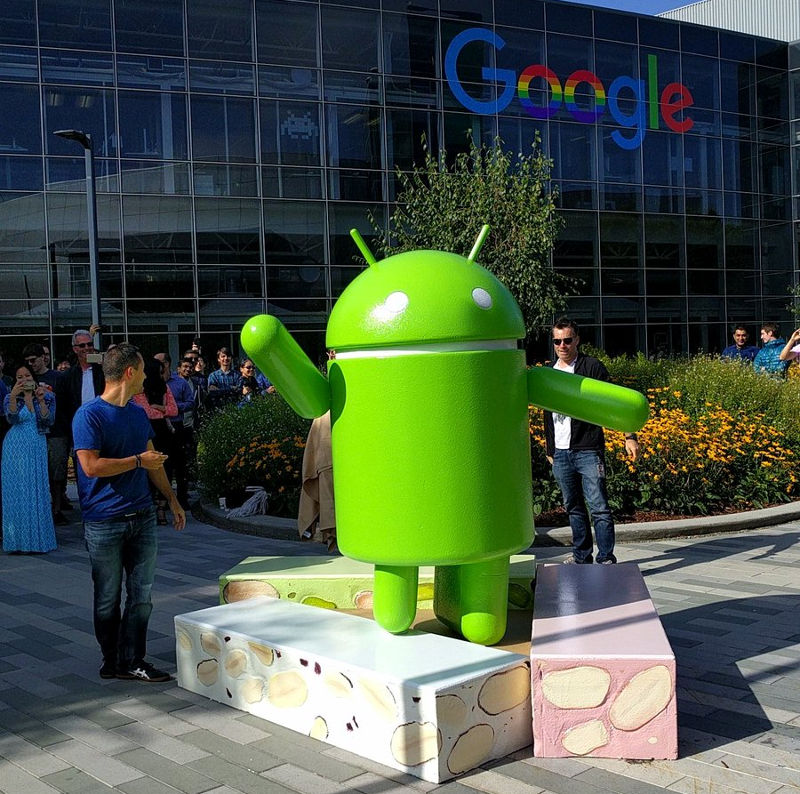 Google has released Android distribution numbers for the month of September. Android Nougat 7.0 and 7.1 is now present on 15.8% of devices up from 13.5% last month. It has finally surpasses KitKat which has a market share of 15.1%.
Android 6.0 Marshmallow continues to hold the largest percentage, at 32.2%, slightly down from 32.3% last month. Jelly Bean is also continuing its decline and is now present on 6.9% of devices. On the other hand, Lollipop declined to 28.8%. Meanwhile, Gingerbread and Ice cream sandwich are surviving at 0.6%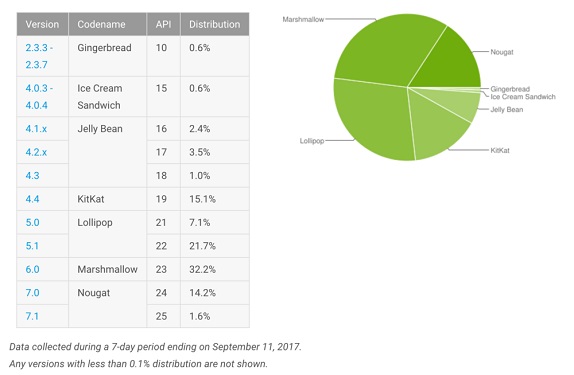 Google's latest OS, Android 8.0 Oreo, has still not entered the distribution chart, which means that it's installed on less than 0.1% of Google Play devices. The data was collected during a seven-day period ending on September 11, and only represents devices that have visited the Google Play Store during that period, so it does not include AOSP devices.