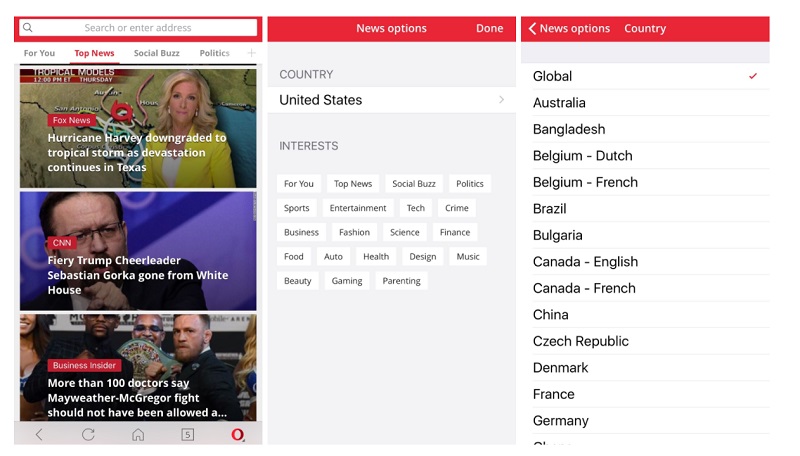 Opera has revamped Opera Mini for iOS with new features and redesigned UI. The AI powered news feed has been added on its start page that helps users to get the news four times faster than the previous version. The news feed is powered by the GBDT (gradient boosting decision trees) machine learning algorithm and deep neural network (DNN) learning.
The news feed is rolling out to selected countries, including India. It is available in Gujarati, Hindi, and Tamil for Indian users. You can swipe to the left on the top of the start page and click the plus symbol in the top-right corner. There is a new address and search bar color to Opera red also scans QR codes and allows you to customize your search engine. Opera says Opera Mini will now load at least four times faster compared with the previous version.
The news feed feature is also available in select countries such as Ghana, Kenya, Indonesia, Nigeria, South Africa, Tanzania, and the United States. The company plans to further extend it to Russia, Pakistan and Bangladesh.