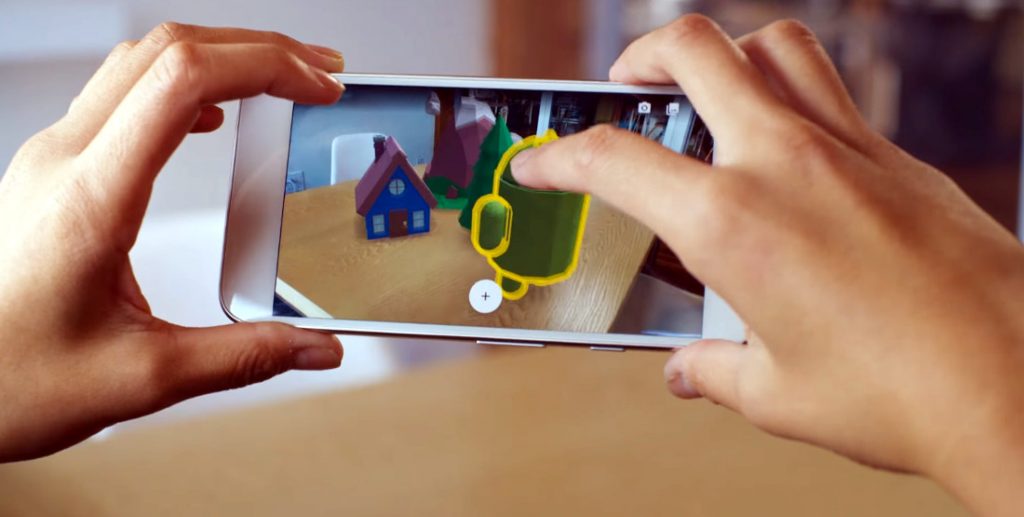 Google has introduced ARCore, a new software development kit for building augmented reality apps on Android. This brings augmented reality capabilities to millions of  Android phones without any additional hardware like Google's Tango that uses several additional sensors. It also takes on Apple's ARKit for iOS 11 that was introduced back in June. This works by tracking the position of the mobile device as it moves, and building its own understanding of the real world.
ARCore uses three key technologies to integrate virtual content with the real world as seen through your phone's camera:
Motion tracking allows the phone to understand and track its position relative to the world.
Environmental understanding allows the phone to detect the size and location of flat horizontal surfaces like the ground or a coffee table.
Light estimation allows the phone to estimate the environment's current lighting conditions.
In addition to identifying key points, ARCore can detect flat surfaces, like a table or the floor, and can also estimate the average lighting in the area around it. These capabilities combine to enable ARCore to build its own understanding of the world around it.
Google is also releasing prototype browsers for web developers that will allow them to create AR-enhanced websites and run them on both Android/ARCore and iOS/ARKit.
ARCore will run on millions of devices running 7.0 Nougat and above. Google has released SDK preview for Google Pixel, Pixel XL and Samsung Galaxy S8 and is targeting 100 million devices at the end of the preview. It said that it is working with Samsung, Huawei, LG, ASUS and other OEMs to make quality and high performance consistent.