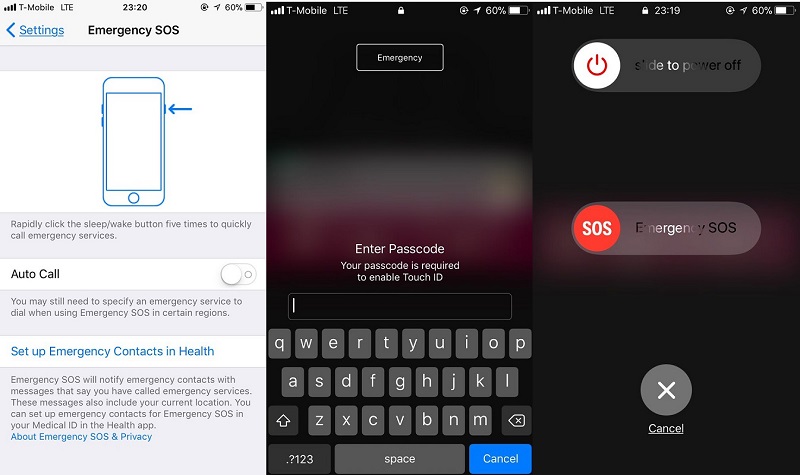 Apple has added a new emergency feature to iOS 11 that lets you easily disable Touch ID. The feature makes it easier to contact emergency services if the person is in danger.
[HTML1]
It allows users to quickly tap the power button five times to call 911 on an iPhone 7. However, this does not automatically dial the emergency services by default, instead you will seen an option to call 911 or temporarily disables Touch ID until you enter a passcode. The new setting was first discovered by Twitter user @alt_kia, who shared screenshots from the iOS 11 public beta.
Apple's Emergency SOS feature will be available on all iPhones that run iOS 11. The feature offers a discreet way for users to lock the phone in case they are in a situation where they might be forced to unlock their phone.