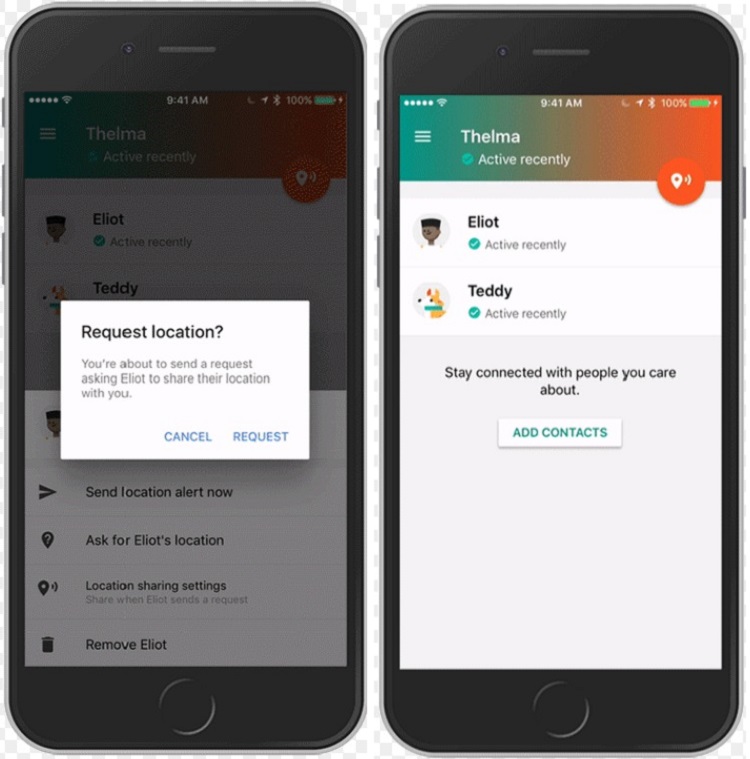 Google had launched Trusted Contact location sharing app for Android last year in December. The app which lets you share your location with loved ones in everyday situations and in case of emergencies is now available for iOS as well.
The Android app of Trusted Contacts app has also received an update that brings a couple of new features. Up first, you can now choose how long to wait before your location is automatically shared with a trusted contact who asks for your location. Previously set to five minutes by default, you can now choose to share immediately or wait up to an hour.
In addition, the update will allow you to add trusted contacts by phone number, as well as by email address. When you type in a phone number, an SMS is sent to that person with an invitation to connect. If they accept, then they become a trusted contact and you will see their name and profile picture in your app from then on.
Finally, the app now supports new languages including Amharic (Ethiopia), Greek (Greece), Persian (Iran), Bahasa (Indonesia), Macedonian (Macedonia), Burmese (Myanmar), Nepali (Nepal), Serbian (Serbia) and Urdu (Pakistan). The Trusted Contacts app now supports a total of 25 languages.